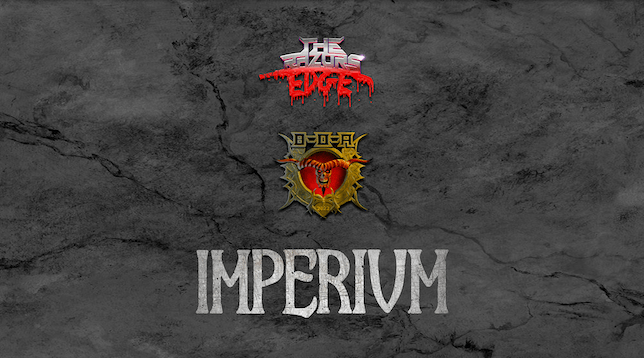 Bloodstock 2022: Introducing - Imperium
As Bloodstock gets closer, we delve deep into the line up to find out more about some of the bands playing the New Blood and Jägermeister stages at this years event.
Today we chat with Hardip, guitarist with Imperium!
The Razor's Edge: Please introduce yourself and your band mates.
Hardip: Hello. I'm Hardip, I play lead guitar and with me is Ben on vocals, scott on rhythm guitar, James on drums and Rapha on bass.
The Razor's Edge: How would you describe your style of metal?
Hardip: Our style of metal is a powerful mix of heavy, thrash and groove metal! Switching up rhythms with touches of both melody and aggression. We like to twist and turn our songs.
The Razor's Edge: How did you land your spot on the Bloodstock bill?
Hardip: We won Bloodstocks Metal 2 the Masses London! It's was a savage battle but we managed to get through the first heat, quarters, semi finals and hate such a wicked night at the grand finals with a win! It was a very very tough competition to play in. We played with a lot of amazing bands who all had different sounds so every band stood out.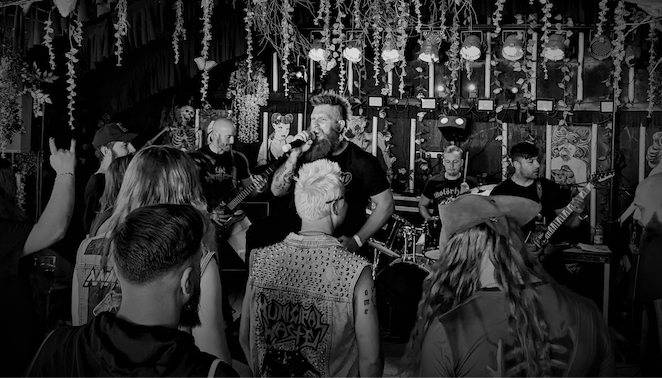 The Razor's Edge: What does playing at Bloodstock mean to you?
Hardip: Playing Bloodstock feels surreal. Thinking back at starting with two of us sitting in a school music block over 20 years ago playing out little Spanish guitars to playing Bloodstock festival! It is a great achievement for us and still hasn't really sunk in. When our name was called out for winning M2TM, half the people who came to see us were in tears as they know the commitment we have put into the band.
The Razor's Edge: For people who've never seen you live, what can they expect at Bloodstock?
Hardip: The crowd are expected to see A LOT of energy. We will be playing more of our faster paced tunes so there will be no let up for the crowd. We may just stick in a heavy, crunchy headbanger too. We like to involve the crowd as much as we can so they better bring their vocal game.
The Razor's Edge: What day are you performing?
Hardip: We will be playing the Saturday. Unable to confirm the slot time just yet but from what we see on the line up, it's a great time to come and see IMPERIUM
The Razor's Edge: What other bands are you looking forward to watching at Bloodstock this year?
Hardip: As a band we can't wait to check out Testament, Mercyful Fate and Exodus and a few others, but apart from that we wanna check out the New Blood and see some of our pals up on stage!
The Razor's Edge: Playing the New Blood Stage is just the first stepping stone in a bands journey. What's next in your plans for world domination?
Hardip: Playing Bloodstock will be an amazing stepping stone. We want to take advantage of this moment to expose ourselves as much as we can to achieve bigger opportunities, especially with our EP being released the week before. We are also in the process of song writing again and want to get in the studio ASAP to record our next batch of songs. Full speed ahead!!