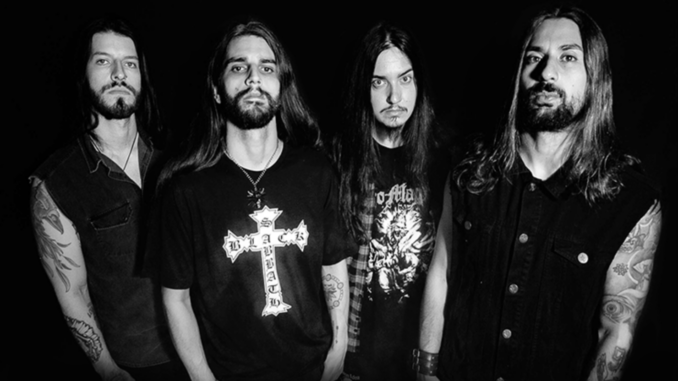 Album Review: HellgardeN - Making Noise, Living Fast
Reviewed by Neil Brannagan-Fuller
Right, let's not beat about the bush, I've got to just come out and say it, no holding back, you cannot miss this from the very start of the album…. right, I don't want to worry you HellgardeN…but the Cowboys From Hell phoned and they want their friggin' music back!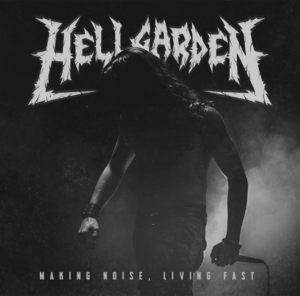 I had to get that away straight off the bat, because even though I don't like to compare bands directly in reviews, HellgardeN don't really leave you any choice but to compare them to the Texan power groove masters, as these Brazilian Thrashers seam to wear the Pantera banner with blatant pride! It goes so far that 'Fuck The Consequences' even starts with the same intro as 'Fucking Hostile' I don't mean a riff, I mean the countdown into the song, you can literally hear Anselmo!
That said, and blatant fandom aside, this is a really solid and enjoyable album. The recording is in your face from start to finish, filled with good music, well played, the song patterns are up tempo throughout, the breakdowns work, the solos are dialled, and the riffs and chops are brilliant. It's all there musically and production wise is deep, clean, powerful and solid, from opening track 'Spit On Hypocrisy' through to last track 'Possessed By Noise' this spits out anger, venom and pace.
I'm sure that these guys will find something that makes them a unique and stand outs in their own rights, as they're obviously a really talented group of individuals, but in the meantime if you are missing something that doesn't follow the current thrash or death metal trends and you are wanting the energy that Phil, Dime and Co. brought to the table all those years ago, you couldn't go far wrong with a Vulgar Display of HellgardeN!!
HellgardeN release 'Making Noise, Living Fast' via Brutal Records on April 10th.