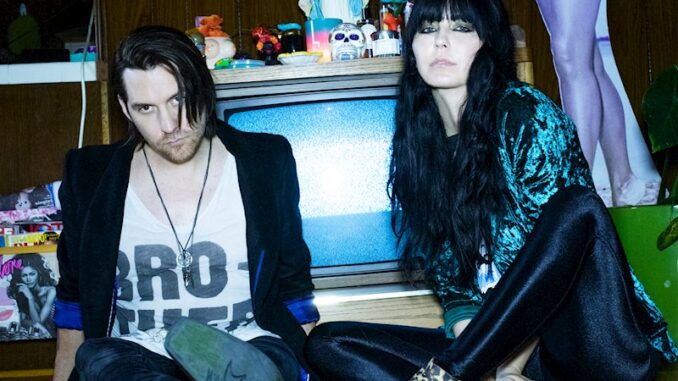 Album Review: Dead Posey - Malfunction
Reviewed by Paul Hutchings
Fancy something a bit different? Let me introduce you to Californian duo Dead Posey, comprising Danyell Souza and Tony F, whose 2018 debut EP 'Freak Show' has proved extremely successful, with the lead song 'Don't Stop The Devil' achieving more than 20 million hits on streaming platforms as well as use in a variety of programmes and adverts. Having checked out 'Freak Show' prior to their latest EP, 'Malfunction', I can see the attraction. Catchy hooks, driving rhythms and anthemic choruses, all wrapped up in three-minute blasts that linger in the memory long after the song has finished. Danyell's smoky roar is reminiscent of one Lzzy Hale, full of soul and passion and with an individuality all its own.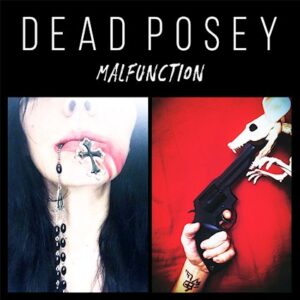 Despite the inevitable Jack White/White Stripes comparisons, 'Malfunction' appears to move away somewhat from the more accessible songs on 'Freak Show'. Darker, with a more sinister feel, the four songs once more blend elements of gothic, classic rock, country and even industrial. Opening track 'Head of the Snake' stomps and stamps, Danyell's unique vocals adding a bit of Siouxsie Sioux to the mix. The industrial fusion of 'Parasite' follows, a riff that grabs you early, industrial drums and a monster chorus which worms (sorry!) into the memory bank and feasts with abandon. The vocals range with riotous shrieks and sultry deep passages, all over a bank of sound that gets the feet tapping from the start.
Whilst the band have plenty of influences, from The Rolling Stones to Nirvana to Jack White, their sound is sufficiently different to refresh and inspire. 'Bad Things' is evocative, a smouldering burn that slows the pace but maintains the energy; you can provide as much intensity through feeling and atmosphere; The boot stomping conclusion to this massively entertaining EP is 'Holy Roller', which provides a fitting finale.
Plenty to get the teeth into here. Soaked with emotion, this may sit with the classic rock 'label' but with roots in many other genres, Dead Posey are set to make a further impact.
Look out next week for our Dead Posey interview!