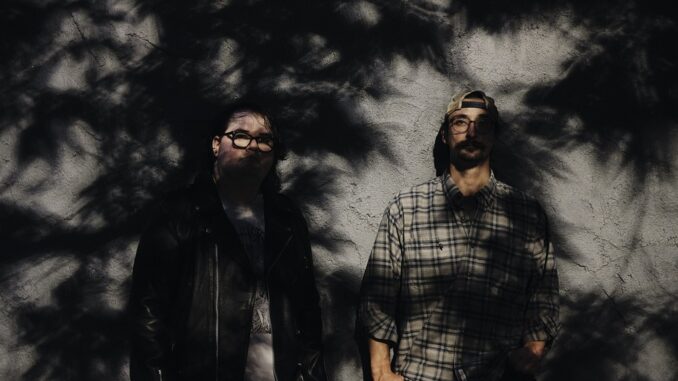 Body Void Sign To Prosthetic Records & Announce New Album.
Prosthetic Records is proud to announce the signing of BODY VOID. The band will release their first album under the Prosthetic Records banner on April 23; Bury Me Beneath This Rotting Earth is a bold, ambitious four track blackened doom opus. Today, the first track, Wound, from the album has premiered. Bury Me Beneath This Rotting Earth is available to pre-order now; Wound will be on streaming services from tomorrow.
Watch the video here.
Of the single, Willow Ryan (Guitar, bass, vocals) comments:
"Wound is a song not only about the ecological harm we've done to the earth, but the spiritual harm we've done to ourselves as a result of corporate capitalism. Saving the planet and our collective souls is a singular endeavor. We are the earth in both a physical and metaphysical sense, and we cannot continue as a species if we value profit above all life on this floating ball of dust and debris we call home. We are doomed to extinction if our only mode of existence is accumulation and exploitation."
And speaking on the signing says:
"We're incredibly excited to join Prosthetic Records. Not only to be part of its historic and diverse roster full of bands we love and respect, but also to join with our dear doomy friends in Bismuth, Vile Creature, and Weltesser. The label has been incredibly kind and welcoming to us and we're excited to find out what we're able to achieve going forward."
Prosthetic Records' Becky Laverty adds:
"I have admired BODY VOID from afar for some time now, so I'm thrilled that we get to work with them on this excellent album. We're really looking forward to being a part of the BODY VOID story, and seeing what paths it leads us down."
Recorded in June 2020 whilst the United States of America teemed with discordance and conflict under the heat of a sweltering summer and a tyrannical leader, Bury Me Beneath This Rotting Earth evolved into a document of its surroundings; a product of its environment. At Blackheart Sound in Manchester, New Hampshire the two members of BODY VOID worked with producer Eric Sauter, to process their feelings - both those that had been long festering, and those which were new and raw - into the four tracks that make up their third studio album. An additional layer of electronic filth was applied with the help of solo noise musician, and BODY VOID touring bassist, Entresol.
Lyrically, the album addresses the state of the USA within the context of the ever-decaying earth. Part love-letter, part manifesto, the tracks swing between the specific merciless destruction of climate change, and the complicit mindset that allows devastating harm to run rampant through society. The roiling disgust at the human impact on a cherished planet is juxtaposed with a defiance and devotion to embrace the Earth as it is, flaws and all.
Far from being a lamentation of defeat, despite it's oppressive sound, Bury Me Beneath This Rotting Earth is both a clarion call and the sound of devotion.
Bury Me Beneath This Rotting Earth will be released on April 23 via Prosthetic Records.