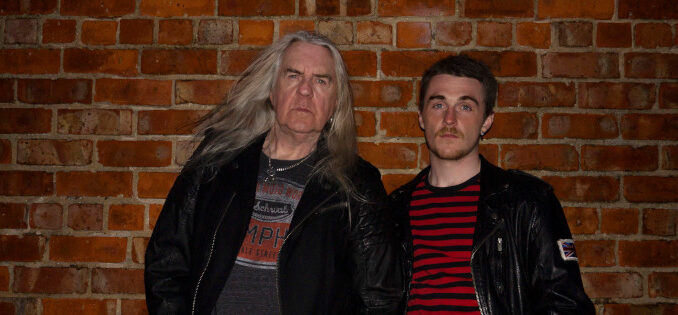 Album Review: Heavy Water - Red Brick City
Reviewed by Tim Finch
When a new project crosses our desks it peaks our interest, when said project has the involvement of Saxon's Biff Byford, a little more so. Although with that name comes NWOBHM imagery and if left there you could assume that Heavy Water are just another in the wave classic rock/traditional heavy metal acts spawning of late.
Let me stop you right there, nothing could be further from the truth!
Heavy Water is the brain child of Seb Byford, Biff's son who takes vocal and guitar duties on the album. Biff takes on bass and vocal duties, and the album is the furthest from Saxon that you could possibly imagine!
Kicking off with 'Solution', there is a foundation riff similar to, if not borrowed from, Rage Against The Machine's 'Killing In The Name', but don't let that put you off either. That riff is just the foundation on which Seb and Biff build the song, it is a song with great depth melding modern metal and classic rock in wonderful fusion of styles.
Title track, 'Red Brick City' is a slow, heavy number. Ozzing stoner rock sensibilities with its meandering tone and welcoming fuzzy guitar work. 'Tree In The Wind' is the start of the album toning down a little, from it's keyboard intro it rolls into a rock ballad that verges on being Bono-esq at times.
Bringing things back, 'Personal Issue No. 1' has a pop punk/grunge attitude and a 90's musical feel whilst 'Medicine Man' channels  Seb's inner Royal Blood. As the album winds down, the angst is replaced by a softer side, high in musical excellence but lacking the cutting edge grittiness of earlier in the album. 'Follow This Moment' mixing jazz fusion with a hint of the Beatles for a relaxing, hypnotic trace of a song.
If you come to this album expecting a carbon copy of the past works of Saxon, you will be very disappointed. But approach it with an open mind and let the plethora of styles wash over you, you might just find a hidden gem!