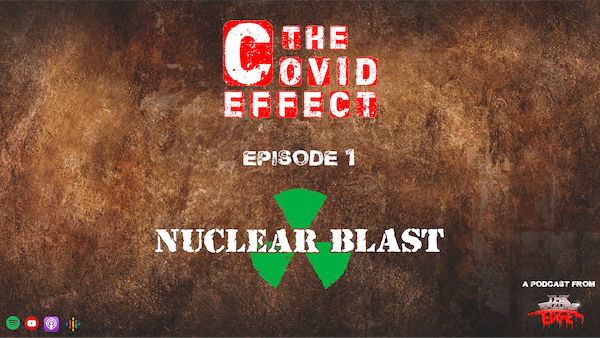 Podcast: THE COVID EFFECT - Episode 1. Nuclear Blast Records
Interviewed by Tim Finch
Welcome to The Covid Effect, A podcast mini-series brought to you by The Razors Edge.
In this series we talk to music industry insiders delving into the effects the covid pandemic has brought upon each guest's field within the industry.
In episode 1, I talk to Nathan Barley Phillips, Senior A&R for Nuclear Blast. We look at how the record label has managed the situation, changes to their ways of working and look forward to that light at the end of the tunnel and what happens when we return to normal.
You can listen to the interview on this very page below!
Or if you prefer to listen on the go, check out the interview on our podcast platforms:
Youtube | Spotify | Apple Podcasts
Listen to all of our previous audio interviews on all of our channels.
Youtube | Spotify | Apple Podcasts | Google Podcasts
And please subscribe to our channels to keep up with all our latest interviews and podcasts!