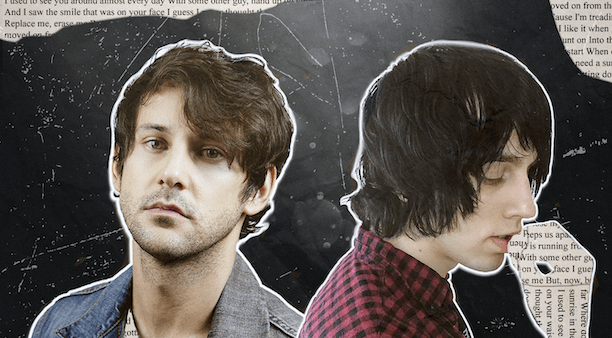 American/South African Post Hardcore Duo Waiting 4 April Announce EP
American/South African post hardcore band Waiting 4 April are to release their debut EP "Photo Memory" independently on July 1st 2022.
California native Colton has been a singer/songwriter for a number of years and had been doing a few live solo acoustic performances and floating the odd cover version of some of his favourite songs on YouTube. While Jesse is from South Africa and had been in and out of the music scene for a long time, having moved to the US after school and playing for a band called Amyst for four years, until they later broke up.
Check out the video below!
Formed in December 2020, W4A came about when Jesse, having decided to dip his toe back into making music again (his last band was US based band Amyst, who he was with for four years) discovered Ray on YouTube. In Jesse's own words:
"As the pandemic knocked the world, I decided to spend a bit more time on music again, after a long time being out of it. I recorded a few songs and posted them on YouTube. I would often search for people singing cover versions of some of my favourite songs and check them out, which led me to Colton's channel. As soon as I heard him I thought "Holy shit, this kid is good!". I followed his socials, dropped him a message to see if he'd be interested in collaborating and we were off."
The duo started with a cover of "Into The Dark" by Point North, before Colton mentioned he'd been trying to get a project off the ground for a while. The two opted to join forced, leading the forming of Waiting 4 April. They released their first single, 'Fade' in 2020, the band quickly gained a cult fanbase and grew in popularity — some due to Ray's popular TikTok account with nearly 100k followers. The duo worked tirelessly on new material, resulting in their debut "Photo Memory EP".
Due to the travel restrictions, Jesse recorded his drum stems in South Africa, while Colton made his way to Texas to work with producer Geoff Rockwell (Forever The Sickest Kids) at Southside Recorders. They've since released three singles from the EP and are set to reveal the full release on July 1st 2022.