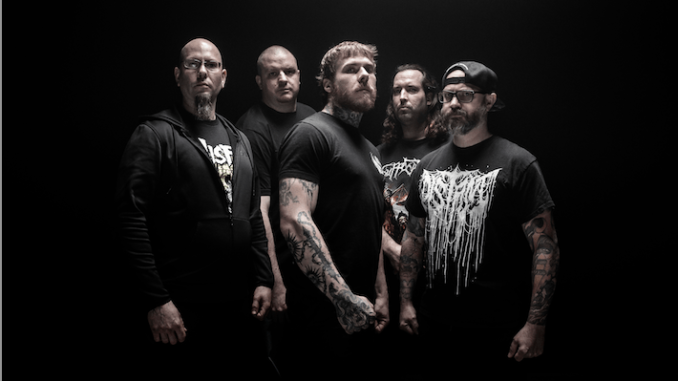 Album Review: Eaten by Sharks - Eradication
Reviewed by Dan Phipps
So let's start by addressing the band name, I had 2 initial thoughts prior to listening to Eradication which was based purely on the name Eaten By Sharks. This would either be a silly name backed up by solid musicianship or some kind of edgy deathcore. I hoped for one option and prayed to the big man upstairs that it was not going to be the other.
Once the very cringy opening vocal line kicks off the record, Eaten By Sharks really leave nothing in the tank when it comes to their song writing. Eradication is packed full of riffs, fast ones, faster ones, heavy ones and even melodic ones it's all there for your listening pleasure and the sheer viciousness of some of these riffs will get even the most cynical person who might be critical about the name quickly forget. Eradication is a very technical record but what I must compliment the band for is even with how heavy this record is, would be their use of melody and how they bring those melodies into songs such as "Kill and Consume" without making it a melodic focused track. This really brings out the intensity of the record, and adds to its depth as a complete piece of work.
I felt that earlier on in the record Eradication is extremely focused on its complexity and that the song structures are ever changing which really grabbed my attention and reeled me in, whereas later on Eaten By Sharks focused more on just all round solid song structure composition. Both work equally as well in my book. The drums are solid, well rounded and executed fantastically. The drums add a good level of groove to certain sections which under different circumstances would have zero groove attributed to them. Now for my taste a few more frantic blastbeats would not have caused any complaints but again purely a personal taste issue and does not take away from the performance. Vocally is where I am not as high on Eradication. The mix of low and high vocals does not work for me, the lows are excellent they bring a dominant powerful presence to the tracks. The high vocals are like nails on a chalkboard. I see the reason for wanting a mix in style as the record is definitely not one dimensional in any aspect but for me this is one area where having a single dimension would have worked.
Eradication is a cracking slab of death metal, excellently written and performed to a high level. There is not much more to say other than if your unsure due to the band name let Eaten By Sharks show you what they offer musically before you judge it.