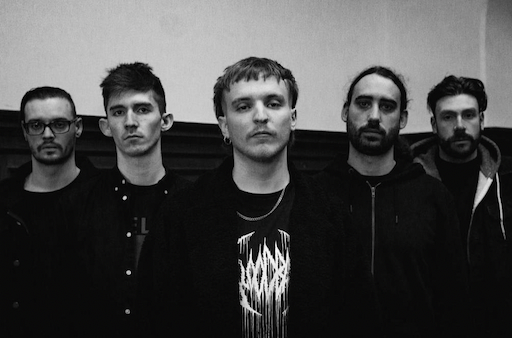 Godeater Announce New Album and Release Single
Glasgow's GODEATER have today announced their highly anticipated upcoming album 'Vespera' which is set for release on 30th September 2022. Although still covered in aggression the new album will see GODEATER release their most atmospheric work to date. Alongside the announcement of their new album the band have dropped the second offering in the form of new single 'God Complex'.
In 'God Complex' we see the Scottish riff-masters explore new avenues while keeping the core of GODEATER in place. The band have cleverly created a beautifully haunting piece of work that twists around new rhythms and enters a whole new realm of music for the 5-piece.
Watch the video below!
'God Complex' follows the release of the fierce single 'The Hatchet' which gained notable attention from the likes of Kerrang! Radio's Fresh Blood, Forever Loud, Distorted Sound Magazine and many more. Both singles will appear on the new album and have been mixed and mastered at the iconic Studio Fredman by Fredrik Nordström in Sweden.
  GODEATER continue to push all boundaries within heavy music and of death metal's sonic potential in new and intriguing ways. The Glaswegian's already impressive journey saw their debut album All Flesh Is Grass (2019) receive rave reviews from the likes of Metal Hammer, The Heavyist, Noizze, Blabbermouth and many more.   As caustic on stage as they are on record, the five-piece are quickly building a distinguished reputation and have toured with Osiah, Vexed and Harbinger, and supported both heavyweights in Ingested and Within Destruction. The band have also made notable festival appearances at Bloodstock, Damnation, UK Tech Fest, Hammerfest and Revive Festival.