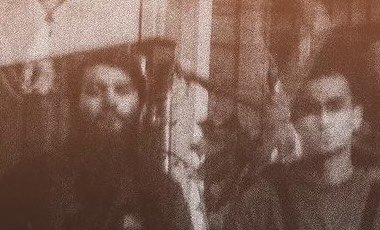 No Sun Release Single 'Near To Me'
Today No Sun release new single 'Near To me' accompanied by a video with stunning visuals.
Check out the video below.
No Sun's new album 'In The Interim' is out 30.09.22. ⁠via Church Road Records digitally and
Flesh and Bone Records
 physically.
Filmmaker, Katy Viola, says of the video.
"The video for Near to Me explores relationships and the effects they have on us. Capturing feelings of grief, love, joy, and longing that come along with interpersonal relationships and ultimately influencing how you go about the rest of life. Recorded on VHS in San Diego, San Francisco and Los Angeles, these blips of core memories feel close to home.

Thank you to actors and friends:

Ashley Fretz, Jordan Krimston, Avia, Jake Johnson, Joselle de Los Reyes, Owen Albers, Em Valine, Abri Bugarin, Drake Moody, Drake Johnson. "