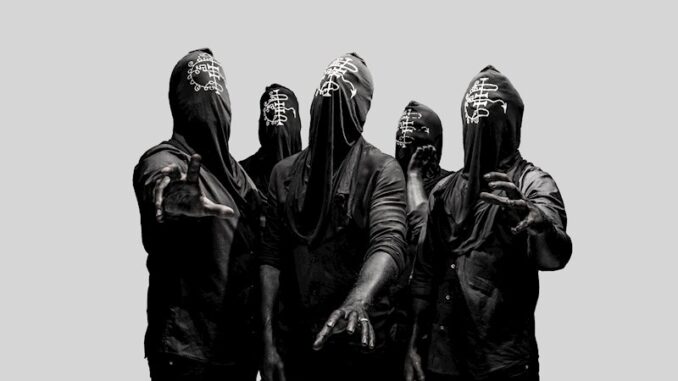 Album Review: Gaerea – Mirage
Reviewed by Paul Hutchings
2020 saw 'Limbo', the quite emotionally challenging sophomore release from the Portuguese quintet, level everything around it with a combination of brutality and despair. Two years have passed, and the band return with album number 3, 'Mirage'. To summarise it in one word, it's simply triumphant.
Crafted like so many releases during the pandemic, 'Mirage' provides a combination of styles that both bludgeon and caress, relentless blast beats, tremolo riffing and devilish screams and roars sit comfortably alongside more tempered, gentle, and reflective passages.
It's a natural and organic progression from 'Limbo'. That's obvious from the pummelling 'Memoir', all eight-minutes. It segues easily into the frantic and explosive 'Salve', which erupts in a maelstrom of chaos that also casts the shadow of existential dread and sorrow. There's a dramatic, almost cinematic soundscape building, the frenetic passages deferring to slower, doom-filled movements that are accentuated by harrowing wails and cries.
There are moments of quiet reflection. The intro 'Arson' is gentle, almost a pause before the impalement that explodes out of the speakers as the track quickens its pace and urgency. Ferocious, yet irresistible in power, the song hewn from passion, angst, dread, and despair. It may be extreme but close your eyes and the music will wash over you with a healing force. It may sound bizarre; try it and see.
'Mirage' is strewn with subtle differences between songs. It may, to the uninitiated sound like a wall of noise, but much of the album shifts with subtle changes between songs. There are ripples that differentiate, each track showing variation as well as consistency. There is also a fresh, contemporary feel to each track, which all thread together to form one cohesive album. The bleak elements of 'Ebb' are countered by some magical interplay, intricate patterns, and blistering musicianship. Drop to the title track, filled with emotive chapters, huge banks of riffs and uplifting passionate sonic interplay.
If you arrive at 'Mirage' and are not fully absorbed in the release, then one wonders why you are here at all. Immersive, consuming, with ethereal parts providing the light to the darkness that spreads with malevolent intent, this is an album that deserves commitment. You should be thoroughly exhausted when you reach bonus track 'Dormant'. The final seven minutes on a phenomenal album blast, shake and challenge every sinew, every fibre. But hold firm, drink in the phenomenal intensity and revel in an album that is the most triumphant step in Gaerea's yet to be fulfilled journey.