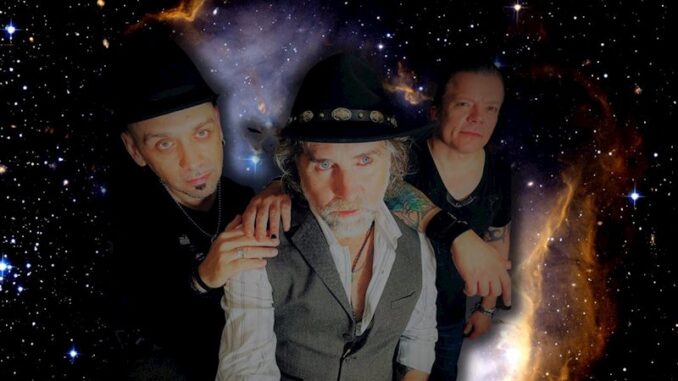 Slyder Smith Releases Cover of 'The NeverEnding Story'
Ahead of a run of UK live shows this December, Slyder Smith & The Oblivion Kids have released a heart pounding cover version of the iconic 80s hit, 'The NeverEnding Story'.
The song is accompanied by a new music video, with band performance filmed by Wills Audio at the famous Buckley Tivoli theatre and transformed into a fun concept video with additional footage & editing by producer Darren Stockford paying homage to the bombastic 80's era.
Check out the video below.
Without a shred of tiresome irony, Slyder Smith and the Oblivion Kids boldly reimagine Giorgio Morodor's 80s cult classic. Whilst staying true to the original, the power trio bring a dynamic commercial rock feel to Limahls's electronic pop hit with guest vocals from Nina Courson of Healthy Junkies. With their debut album, 'Charm Offensive', released to critical acclaim from press, media and music fans alike earlier this year, 'The NeverEnding Story' is another thrilling chapter for Slyder Smith & The Oblivion Kids.
The band will be spreading their grit, glamour, emotion and possibly some glitter across venues across the UK throughout December:
03 Dec - SHEFFIELD - Winters Rocks Festival
04 Dec - NEWCASTLE - Trillians
16 Dec - BRIDGWATER - Cobblestones (w/ L.A. Maybe)
20 Dec - LONDON - The Water Rats // *CHRISTMAS SPECTACULAR*