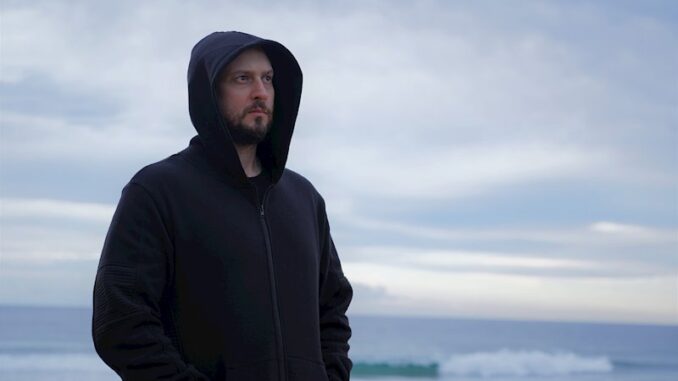 Album Review: Woods of Desolation - The Falling Tide
Reviewed by Richard Oliver
Woods Of Desolation is a name I have seen mentioned when it comes to atmospheric black metal but have never got round to checking out any of the music. That is until now with the release of the fourth album from the band The Falling Tide. Woods Of Desolation is the project of Australian multi-instrumentalist D. and was formed in 2005 as a means for personal expression through music. The albums released have seen D. working with different guest musicians but on The Falling Tide it sees him once again teamed up with Drudkh drummer and keyboard player Vlad (having previously collaborated on 2014 album As The Stars).
Woods Of Desolation fall under the canopies of atmospheric black metal, depressive black metal and post-black metal meaning this is music that is full of melancholy and sadness but also furious intensity. There is a big influence from post-rock and shoegaze which permeates through the black metal soundscapes offering glimmers of hope through the melodies as can be heard in songs such as Beneath A Sea Of Stars and the title track. The post-rock and shoegaze elements do come to the foreground in the beautiful instrumental The Passing which sees the album take a far more tender turn before the album closes with Anew and the previous winning combination of melancholy and fury.
The Falling Tide as I mentioned earlier is my first exposure to the music of Woods Of Desolation and I am definitely impressed. This is the sort of melancholic black metal that really appeals to me. It is an excellent combination of the icy fury of black metal, cold melancholy and sadness as well as heart stirring and soul warming melodies. It is quite a compact album with only six songs and a running time of just over 36 minutes but this is definitely quality over quantity and it is an album that left me wanting more. Thankfully there are three other Woods Of Desolation albums that I am now going to be giving a good listen. If melancholy and extremity are what you like in your metal then The Falling Tide is definitely an album that you should give a spin.