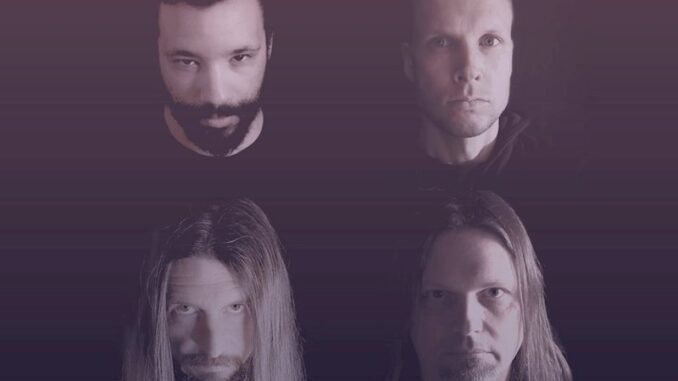 Album Review: Ashen Horde - Antimony
Reviewed by Dan Phipps
Formed ten years back as a one man project Ashen Horde are celebrating a decade of existence with the release of the bands forth full length Antimony.
The first thing which really strikes me about Ashen Horde's new collection of material is just how strikingly well crafted it is musically right from the start. The band certainly understands what makes their music work and Antimony shows that the band have a grasp of how to blend black and death metal together without it falling into a very stale formula, which can be quite common at points. As the 51 minute run time progresses Ashen Horde finds numerous ways to continue the musical journey of the record to allow it to progress and keep the listener excited by its progression and engaged with its twists and turns which are made up from stellar musicianship.
The vocal arrangements also mirror the record's progression, what starts as a record very focused on a more high and aggressive vocal style Antimony also showcases sections of a clean vocal style which really work very well when used within the tracks. The guitars have a severe kick from the more primitive black metal stylings to its dissonant and technical death metal touches that appear all throughout. They really encapsulate a variety of styles of both genres and give each track on the album a distinctive progression as they run. The drums are executed with similar precision as the guitars as they run and add real force when needed whilst also taking the back seat when appropriate to do so.
Antimony showcases a really exceptionally written collection of songs which are really a joy to listen back to. What has made the record stand out is it continually is more enjoyable the further into the album you delve and with each listen you continue to pick parts out which you find new appreciation for.