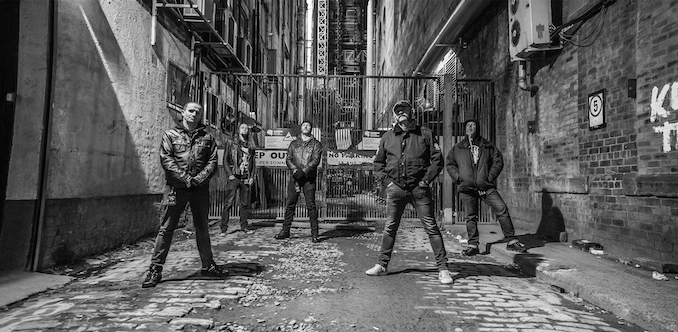 Acid Reign Release Single With Folk Star Suzanne Vega.
ACID REIGN have released their version of Suzanne Vega's "Blood Makes Noise"
"Acid Reign has done a super cool cover of Blood Makes Noise! Check it out."
— Suzanne Vega
Frontman Howard H Smith comments:
"I've been a fan of Suzanne's for over 30 years and so to not only have her approval but to have her on the song is just amazing. 18 months ago I sent a demo to her management and got a lovely personal email back saying how much she liked it and she's been really helpful ever since."

"Clearly it is our own unique take on it and hopefully Suzanne's fans and our fans will both discover some cool back catalogue on both sides."
Check out the video for "Blood Makes Noise" here:
ACID REIGN have announced the first batch of dates on their 'Tour Of Entitlement'.
Check them out here:
December 2019
5th            SCARBOROUGH – Market Hall (with Diamond Head)
6th            GLASGOW – Audio
7th            DUBLIN – Grand Social
8th            BELFAST - Voodoo