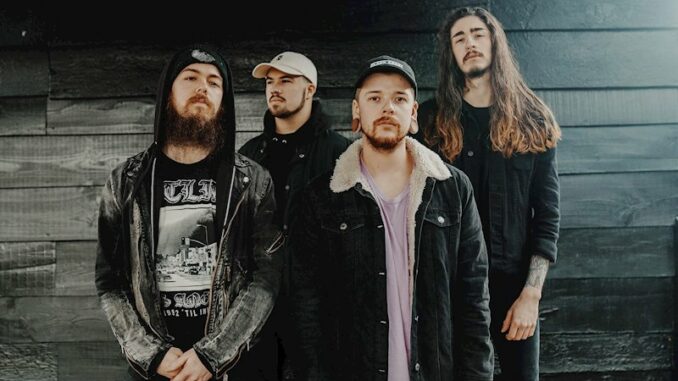 Album Review: MSRY - Loss
Reviewed by Dan Barnes
Oxford hardcore quartet, MSRY's third EP has big boots to fill, with their second disc, 2018's Safety First EP garnering them glowing praise from the likes of Kerrang!, Metal Hammer and the Guardian, as well as impressing Mr Iggy Pop himself. Having shared stages with Employed to Serve, SikTh and the Cancer Bats, MSRY are well positioned to look to capitalise on this momentum.
'Loss' is a short, sharp shock of a disc, barely more than twenty-minutes in length, but a brutal and vicious listen. The band alternate their approach across the EP, beginning with a light and choppy intro to 'Gemini', before pounding drums and crunching riffing take over. MSRY vary their tempo across 'Loss', with lead track 'Still Breaks my Heart' and 'Guilt' opting for increased speed, opposed to the steady, mid-paced, 'Imposter'.
MSRY's hardcore styling is more akin to Stray from the Path or Vision of Disorder than a Sick of It All or an Agnostic Front due to it's infusion of more metal elements. These elements rise to the fore on 'Courage', with heavy metal guitar licks filling the opening and closing moments. There's still plenty of the hardcore across the EP, with some huge beat-downs punctuating every track, supplementing the screaming and, at times, agonised vocal lines.
This is most apparent on the final song and EP title track, 'Loss'. The themes of the disc are coalesced in the mantra of "Is this what loss feels like?" heard as both a chorus and outro, the vocals here are more despairing and less savage as the EP draws to its end. 'Loss' is a twenty-minute barrage from a band with the world at their feet. It's angry and aggressive but also sensitive and, at times even touching. If MSRY are able to continue this momentum there could be no stopping them.
MSRY release 'Loss' on November 8th.