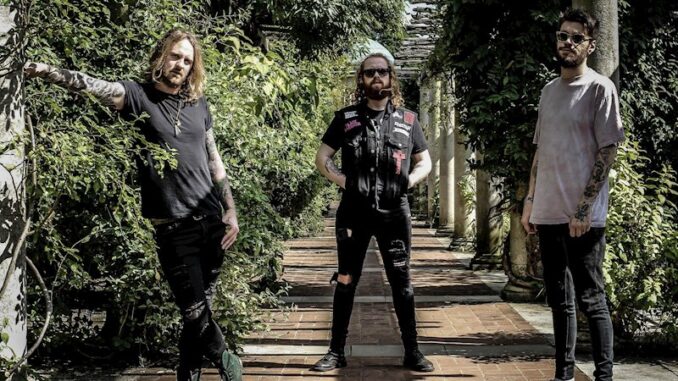 Them Bloody Kids Release New Single 'Show No Love'.
London based metal lords Them Bloody Kids have released 'Show No Love' as a single, taken from their upcoming debut album due for release this spring.
Listen to the single right here!
Them Bloody Kids are a 3 piece alternative metal band based in London, started by Seb and Madz in 2018 and later joined by Will as the bassist. They're combined talents to write raw metal, world music and the funkiest grooves meld together to create mind blowing riffs and the catchiest tunes to dance and mosh your heart out to. This is accompanied by fast paced political vocal lines and memorable choruses that will captivate every listener and have them singing and chanting along in seconds.
The band came together based on their love of System of a Down and Scars On Broadway. They have many other influences including RHCP, Muse, Black Sabbath, Smashing Pumpkins, Machine Head and Periphery.
Show No Love, is available from all major digitial stores.