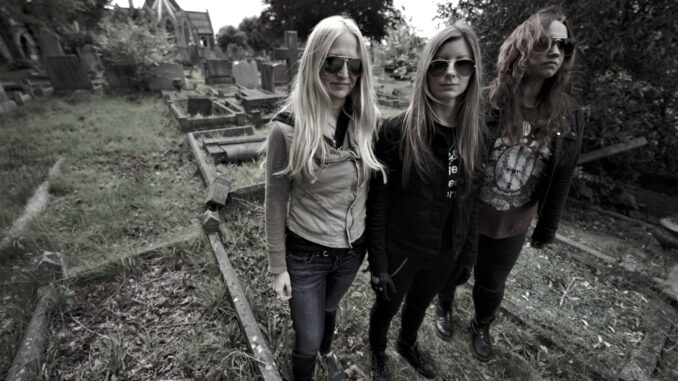 Album Review: High Priestess - Casting The Circle
Reviewed by Tim Finch
With an atmospheric cacophony of sound, and the ritualistic, repetitive, rhythmic banging of drums the listener is thrown head first into 'Casting The Circle', the new release from High Priestess.
The LA based trio formed back in 2016 when Mariana Fiel placed an ad on Craigslist looking for like minded musicians. Katie Gilchrist and Megan Mullins responded and the rest is history as they say. Their sound soon reached the attention of those experts in all things heavy at Ripple Music and here in 2020 we are listening to the quite special album 'Casting the Circle'.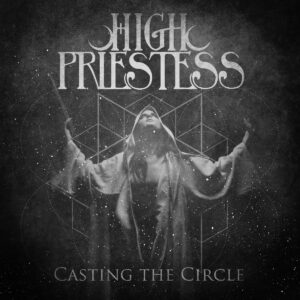 Opening with the title track as a listener you are soon drawn into this bands sounds. The Sabbath inspired doom is intoxicating, but so is the way they push the boundaries. Dual vocal harmonies from Mariana and Katie add depth to the overall sound, whilst a hint of a sitar perfectly suits the psychedelic elements of the song writing. 'Erebus' follows, a nine minute monolithic song that fluctuates in heaviness and pace. Starting very cosmically, it reminds me a little of the Flash Gordon movie score but winds a very different tale through its nine minute journey. Full on doom kicks in for then opening of 'The Hourglass'. Wonderfully low and heavy but contrasted by those beautiful vocals of Katie and Mariana. 'Invocation' is an progressive heavy masterpiece, hints of Indian influence with sitar sounding guitars leading the listener into the seventeen minute beast!
Whilst describing themselves as "heavy psych" this album offers so much more. The psych more an accent on a massively progressive and expansive piece of music. Melding styles, bewitching vocals and heavy doom into an album that ticks so many boxes. If you are looking for a gateway into this style of music 'Casting The Circle' is a fabulous entry point and we'll worth investing time in absorbing fully!
'Casting The Circle' is released via Ripple Music on April 10th.