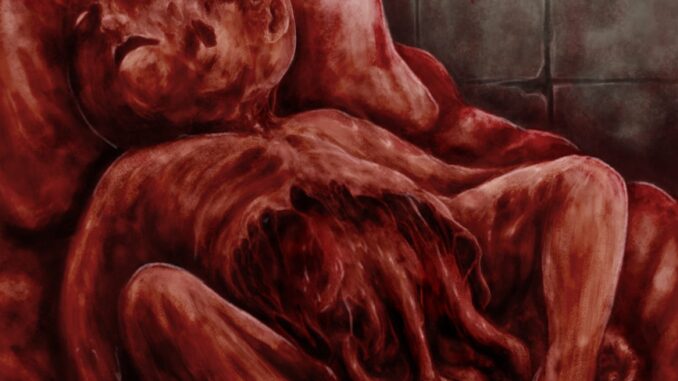 Album Review: Self Disgrace - Fetus In Fetu
Reviewed by Paul Hutchings
Fetus in Fetu is a congenital abnormality defined as a monozygotic twin incorporated into the abdomen of its sibling during development. It's a strange and slightly disturbing title for the third long-player from Italian thrash quartet Self Disgrace. Having reformed in 2017, Self Disgrace have been reasonably prolific, with this record their third in four years. The opening track 'Deliverance' sees the Milanese outfit interlink with operatic vocals which echo their countrymen Fleshgod Apocalypse. It's the snarling delivery of Dielle Green that immediately catches the ear, such is the ferocity and underlying violent threat that is implied.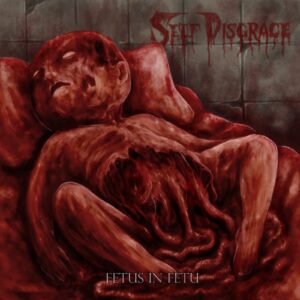 Pounding, driving drums push the album forward hard, the evil Satanic delivery on 'Never Born' conjures up comparisons with the female thrash trio Nervosa from Brazil. It's a bit forced at times, such as 'The Mansion' which is a rather limited and weak song, Green's howling rage is distinctly monotone for large chunks of this album, and although there is an undercurrent of raging thrash, there's too much repetition. It has the feel of a debut album from a band who have just formed, rather than a third release from a well-established outfit. 'In the Name of Lies' is my case in point, a routine, thrash by numbers track that doesn't go anywhere, and merely flails with a misplaced optimism.
It doesn't get a lot better on the remaining tracks on the album. 'War' follows the previous style, and whilst Self Disgrace are competent in their delivery, I want my thrash to grab me hard and bang my head on the desk. The furious pace that Self Disgrace maintain simply bounces off with little real grasp of the lapels. In part this is down to Green's vocals, which have none of the captivating ability of Angela Gossow or Alissa White-Gluz, for example. There is slight hope with penultimate track 'In Chains' but the final song on this record, 'Cruel Tribulation' is a disappointingly anaemic ending. It's another of those albums that I'll have to invite you to make your own mind up about.