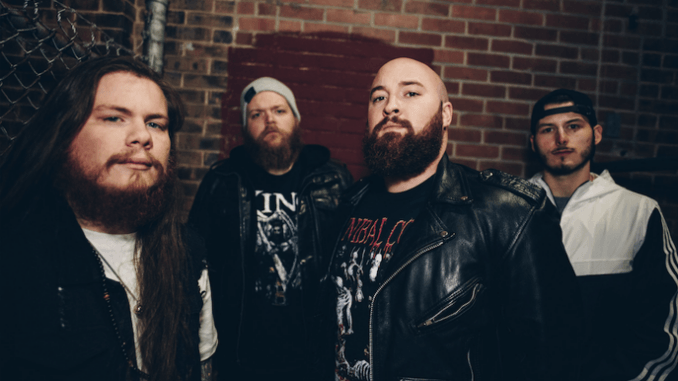 Album Review: Kingsmen - Revenge.Forgiveness.Recovery
Reviewed by Tim Finch
Rhodes Island is the smallest state in the US, with a population of a mere 1 million people – as a comparison for us Brit's, London alone has a population of 9 million people. So it's no surprise that the state has produced very few successful heavy metal bands. Wikipedia lists just six such acts, the biggest of which is Kilgore. So it's about time the state produced a metal band that can break through and in Kingsmen they have done just take.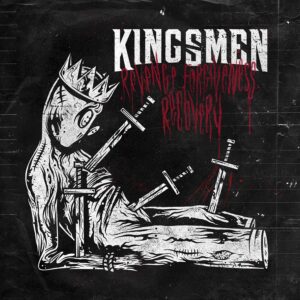 The Rhode Island natives, signed to Sharptone Records, and are all set the release their debut album this coming Friday. 'Revenge.Forgiveness.Recovery' is a brutal affair full of angst, and references to personal troubles. Vocalist Tanner Guimond comments "Our journey for the last few years has been full of sickness, death, misguidance and heartbreak. Our turmoil has led to the creation of our first full length album".
Straight out of the blocks 'Until I departed' hits you square between the eyes, an assault on the senses with barbaric riff after riff assaulting the listeners ear drums. Tanner's vocals guttural and aggressive, until that chorus kicks in… melodic, powerful and full of emotion. A wonderful melding of styles that really drags you into the story of the song.
This style continues throughout the album, melodies intersect the brutality in a wonderful showing of metalcore bravado. 'Nightmare' has a haunting back track, the hair stands on the back of your neck as you listen along, gripped by the music and the tale being weaved. 'Pleasure In Vengeance' starts softly, gentle guitars ring at a distance before the band kicks it up a gear. Not a brutal as those that have come before it, this is a ballad by metalcore standards but despite that the band's edge isn't lost in the slight change of approach. Grippingly beautiful in delivery.
The metalcore scene is an overcrowded one, but Kingsmen have produced an album that stands out from the crowd, as debut's go  kingsmen have done everything right, ticked all the boxes and produced one hell of an album.
'Revenge.Forgiveness.Recovery' is out via Sharptone Records on April 10th