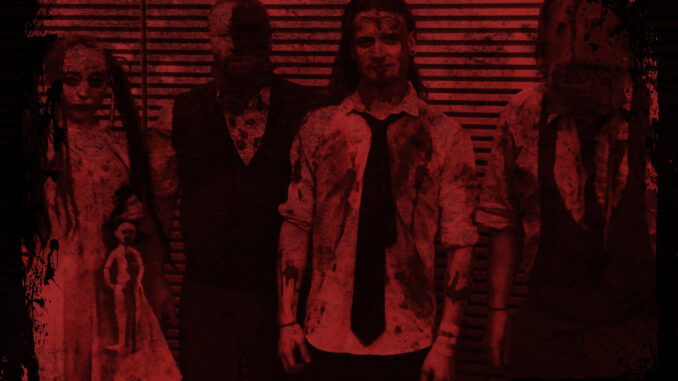 Album Review: Basement Torture Killings - Lessons In Murder
Reviewed by Deegan Armitage
Ahh death metal, for some it's too much and for some it's not enough and it's because of this bands like Napalm Death and Carcass came to be, they were real fans looking for something heavier and something faster. These bands came to be known as Grindcore, a subgenre of death metal which was created to be faster and more extreme than your day to day death metal, of course this wasn't the end and ever since then bands have been trying to one up and make their music faster traditional death metal. One of these bands are the focus of today's review, Basement Torture Killings who actually class themselves as "snuff grind" a further subgenre of grindcore that writes about brutally murdering people (sounds good ay?).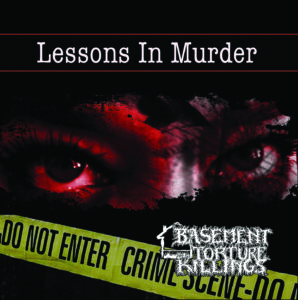 London based Basement Torture Killings formed in 2007 and have up to this point released three full length studio albums and their latest recording 'Lessons in Murder' which is due to be released on May 22nd. This has been a first time that I've sat down and listened to a full album but these guys and its safe to say I am not disappointed in the slightest.
This 11-track record is packed to the brim with great and raw grindcore which I loved every minute of. The first track of the album introduces the band in a rather unusual, upbeat way. It's like listening to an audiobook before throwing you straight into a full-frontal metal assault. This is definitely one of the best ways I have been introduced to an album and it doesn't let up after the first track. The majority of the songs have little mini intros from tv shows and movies before again hitting you with the song.
The recording sounds very raw in its sound and this can make it seem a bit noisy and chaotic at times but this didn't stop the listener from enjoying the album, quite honestly if you want great production and that's a deal breaker then maybe these guys aren't for you. The almost punk attitude toward their production isn't always for everyone.
Overall, this was a great album from these guys and from delving into their back catalogue I would say this is one of my personal favourites and you should definitely give these guys a listen.
'Lessons In Murder' gets it's release on May 22nd.