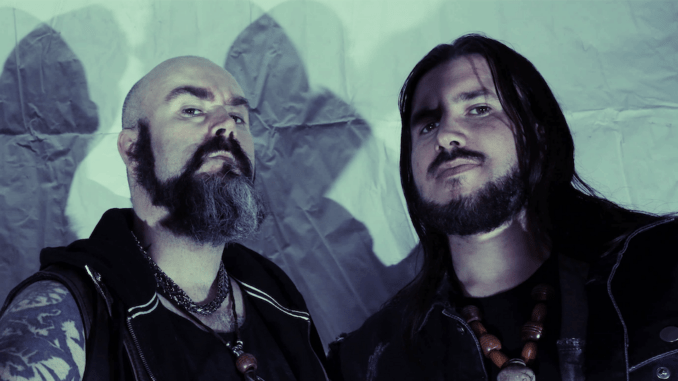 Album Review: Zebadiah Crowe - Host Rider
Reviewed by Paul Hutchings
Unsettling may just be the best word to describe Zebadiah Crowe. The first release from the Hertfordshire black/thrash metal duo of Forrrrthen (Guitars) and The Horrid (Vocals, bass, drum programming) since 2013's 'Omak k'aah', 'Host Rider' is 26 minutes of frenzied chaos that fractures all sanity in a matter of minutes. This is an album for those who demand the extreme. Mere minutes into 'A Tincture of Malice' and the world was already spinning. This is the music of the damned, the mad, the possessed and the insane. Formed in 2006, debut album 'Grawl! The Many Deaths of the Great Beast' arrived four years later with the sophomore release following in 2013.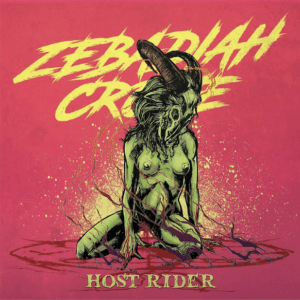 I'm not sure what makes 'Host Rider' so uncomfortable. Is it the ferocious, punishing, explosive patterns that the band deliver? The chainsaw guitars that race across each track, down tuned and vicious. Or the pile driver drumming via the programming which is set to intense levels? Or The Horrid's relentless bass echoes in the background. Whilst all of these converge to create a soundscape of intensely harrowing extreme music, it's the horrific howls and screams of The Horrid's vocals that make it distinctly challenging. Like nails down a blackboard, the sounds of madness that emerge from his foul orifices simply terrify.
This album blends the antagonistic and creative style of punk, the early raw power of thrash and hardcore with a black metal approach that suffocates with its horror. Its acidic, bile inducing and dangerous in equal measure. Tracks such as 'The Neon Goat of Crimson Grief', the savage ''Godblind and Destitute and the rancid conclusion with 'Wormhavens Dance' maintain a maelstrom from which there is no escape. Will you like it? It's likely that a fair few will not. Its disease ridden, blood clotting and raggedly raw. Try it for yourself but be warned that one slice of the rusty blade may cause fatal infections.
'Host Rider' is released on June 15th on Lore Breaker Records
ICYMI - Check out our interview with Bobby and Mark here.