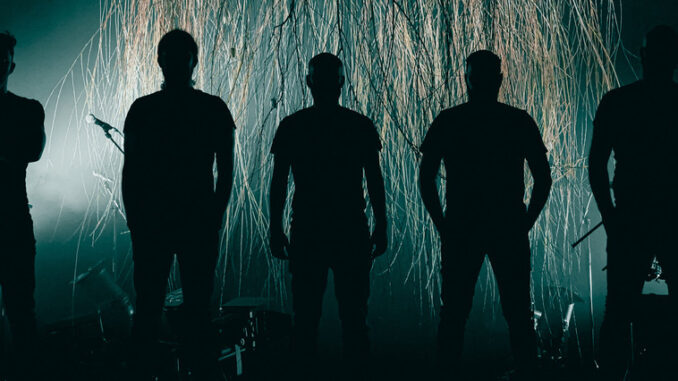 Album Review: Thurisaz - Re-Incentive
Reviewed by Dan Barnes
I remember first seeing and hearing Thurisaz at what was, in a broad sense, something of a home-town show at the Graspop Metal Meeting in 2007. Although they were on the small stage of the Metal Dome I remember being blown away by the breadth of their style and the depth of the passion with which they played. So impressed was I that I popped over to the CD store and bought their then current album, The Circadian Rhythm, the band's second release.
As with seeing the band playing, I was similarly impressed with the diversity of styles on The Circadian Rhythm, ranging from heavy metal, through prog, up to and including Black Metal. Sadly, after 2007 I lost touch with the band, but occasionally returned to that 2007 record, always loving it when I played it.
So, when the opportunity arose to review this latest album from the Belgians I jumped at the change to hear where the band's journey had taken them. Re-Incentive is Thurisaz's fifth album proper, following five years after 2015's The Pulse of Mourning.
The first thing you notice about Re-Incentive is the size and scope of the record. From the start of In-Balance, Thurisaz begin layering the atmospherics. Keyboards swirl and guttural vocals compete with spoken word passages, invoking wind-swept plains and Epic tales of heroic deeds past. The Grandiose nature of Re-Incentive continues throughout the album: the massive keyboard sound of Monologue carries with it a hypnotic rhythm and the suggestion of the fall of a gentle rain. The ebb and flow of the folk-influenced Illuminight and the progressive scope of Exemption show that Thurisaz have coalesced their wide-ranging sound into a more cohesive whole.
The ambient Isle of No-Man, with its haunting vocal, carries on the journey through Re-Incentive's musical landscape, cumulating in the thunderous and triumphant Eternity Expires. The epic scale of the record can be demonstrated in the fact that none of Re-Incentive's seven tracks clocks in at less than six minutes, with only The Veil close to the that marker and the breadth and scope of the record summons to mind Enslaved at their most captivating.
I was possibly a little reluctant to return to the world of Thurisaz after having such fond memories of the band from many years ago, but Re-Incentive has reminded me what I liked about the band back in the day, only sharper and more focused. If the more folky version of Black Metal or the blacker version of Folk Metal is your thing then you'd do a whole lot worse than checking out Thurisaz's latest offering.