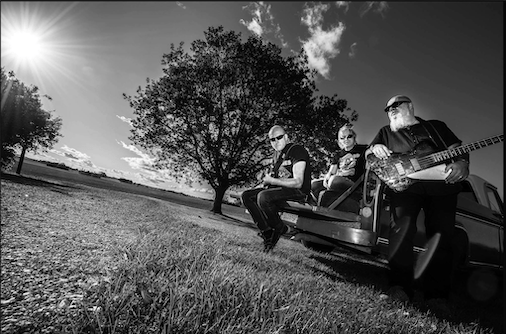 PREMIERE: BÜRNER New Album 'Baptized In Gasoline' - Streaming Now!
Here at The Razor's Edge we are delighted to be able to bring to you the premiere of BÜRNER's new album - Baptized In Gasoline!
We hand over to the band to introduce you to this beast!:
"We are super excited that the release date is finally here. The album turned out great and we are proud of it. "Baptized in Gasoline" is an injection of adrenaline!
It has been some waiting due to the covid19 situation but now it´s happening. (A bit of a dream come true for all of us in the band.)

In Bürner we have our Hard rocking style and we will stick to playing and writing stuff "Bürnerstyle". When we signed up to work with TTK we genuinely felt that they liked our music and the fact that all bands in the TTK family is Hard Rock and Metal made the choice easy. They have endured thru these hard times and stood by us all the way.

Keep kickin´ass! .... We will !!
Prior to its worldwide release on Wednesday, you can listen to the album right here and now!
BÜRNER call their music gasoline-fuelled rock with no brakes and with this expression they hit the nail. The three guys from Sweden don't play stale guitar rock, but groove into R'n'R paradise. Motörhead, AC/DC, Saxon? Admittedly very big names. But you just can't avoid mentioning those bands while describing BÜRNER. Their music sounds like a spontaneous casual jam, bursting with energy. Their sound is loud and heavy, vibrant and always catchy.
"Baptized in Gasoline" tracklist:
01. Hey Hey
02. Hammerdown
03. Kill You Til You're Dead
04. Run Like Hell
05. Gasoline
06. Slaughter
07. The Burner
08. Don't Fake The Ache
09. Murder
10. Million Reasons To Cry
Extra tracks (only on CD):
11. Rock'n'roll
12. On the Shitlist