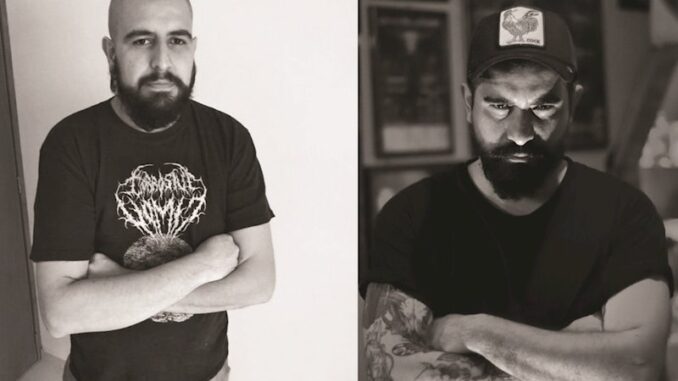 Album Review: Vaginal Anomalies - Violent Devotion To Kill
Reviewed by Dan Barnes
With perhaps one of the best band names in the business, this Mexican duo release their first album proper after a couple of splits and a compilation over the past five years or so. The brutal slam / death-metal / grindcore offered on Violent Devotion to Kill is unlikely to be everyone's cup of tea; but if you're the kind of person who thinks Dying Fetus have sold out or that Suffocation were always a bit on the commercial side, then look no further for a new fix of aural brutality.
Kicking off with a smooth and laconic soundtrack introduction, which conjures the image of vast Mexican desert, The Embalming Process in Decomposition Bodies allows about half it run time before delivering a massive beat-down and low, guttural vocal.
From here on in Vaginal Anomalies barely let up with their sonic pounding. The vocals develop a pig-squeal flavour and the music is surprisingly clean and, for the most part, mid-paced. Tracks like Ditch Full of Dismembered Corpses, Improper Desires to Fornicate Satan and Whore Maniac deliver pretty much when their titles promise and would be enough to satisfy the most rabid slam-fan.
Violent Devotion to Kill mixes things up a touch with God Advises Me to Torture and Kill, with its huge riff and alternating drum patterns, it becomes something of an infectious head-nodder and foot-tapper. Same goes for The Vulgar Paedophile Incitements of the Priest, with its heavenly, choral intro belying the huge mid-section bombs to come.
With Violent Devotion to Kill Vaginal Anomalies were never trying to create a sprawling prog masterwork; but if you're the kind of person who laments it's been nearly two-decades since Mortician's last album, then you might find some solace here.