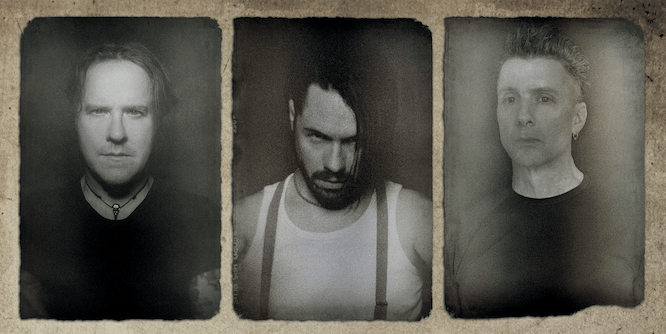 Album Review: Ascension Of The Watchers - Apocrypha
Reviewed by Deegan Armitage
Burton C. Bell is a figure that needs little introduction, having been the vocalist of the very successful Fear Factory until recently as well as a couple of other bands and now he takes the helm of supergroup Ascension Of The Watchers. Ascension Of The Watchers is an industrial rock outfit that has elements of dark ambient and gothic music. As an entity they have been going since 2002 and their members have played in Prong, Ministry and Killing Joke. They have released one other album, 2007's 'Numinosum', and now come to released their latest album 'Apocrypha' via Dissonance Records.
'Apocrypha' is a far cry from Fear Factory, invoking a more of an industrial rock sound. Not that this is a bad thing of course, whilst listening to the album I found myself getting lost in Burton C. Bell's words and the fantastic music that compliments his voice so perfectly. The music itself is excellent, I love the ambience mixed with the deep booming drums and with the dreamy yet dark synths. Add to that the clean guitars and a bass line that completes it, alongside 'Burton C. Bell's' superb singing. It is a brilliant album to listen to when you want to just relax, I found myself getting lost in Bell's voice.
The production on the album is excellent, they have genuinely captured the magic of Bell's vocals and some of the effects they use on his voice only make him sound even better. You can hear in the music and the production how much love has gone into the music, and it reflects in the final product. First time listening to the album was indeed a great experience.
My personal recommendations for songs to start with are 'Ghost Heart', 'Stormcrow', 'Honore', 'Bells of Perdition' and 'Sign Your Name',  although every song on the album was great. The impressive thing about this album is that every piece feels unique and has its own atmosphere and vibes that go with it.
'Apocrypha' is out now via Dissonance Productions.