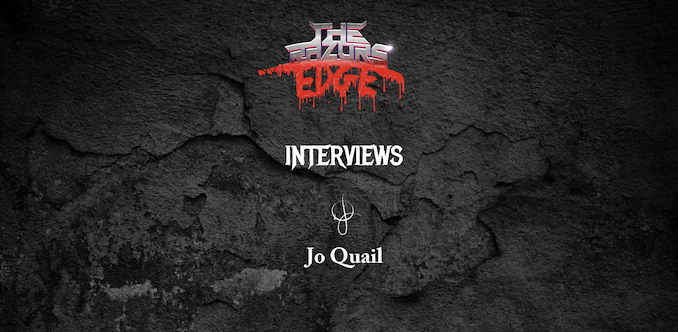 Interview: Jo Quail
Interviewed by Paul Hutchings
Jo Quail is a renowned cellist, who has shot to prominence in the heavy metal community through various collaborations. Her album, Five Incantations, get's re-released on AdderStone Records next week, and it seemed the perfect time to catch up with her for a chat. Paul discusses with Jo how she got involved with the heavy metal community, what inspires her music and more.
You can listen to the interview on this very page below!
Or if you prefer to listen on the go, check out the interview on our podcast platforms:
Youtube, Spotify, Apple Podcasts and Google Podcasts!