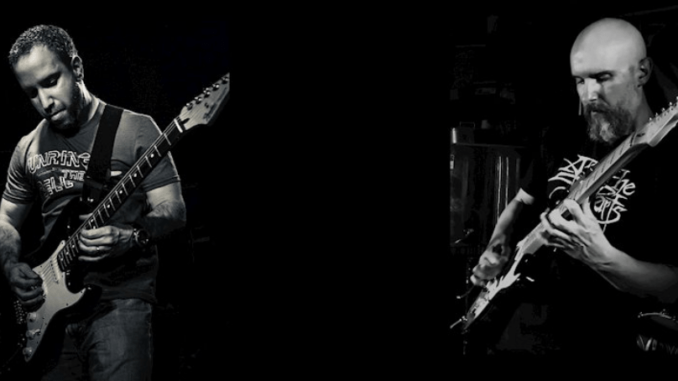 Album Review: Stellar Death - Fragments of Light
Reviewed by Paul Hutchings
A self-released debut, this has been receiving regular plays since arriving in the review pile, because it is a quite brilliant release. Who is Stellar Death? Well, the Washington D.C. duo are Scott Loose on guitars, keyboards and percussion and Matt Kozar on keys and guitar. Between them they have created 'Fragments of Light, an eight-track instrumental album that blends a myriad of styles and takes the listener on a musical journey that provides ample and rich rewards.
The inspiration for the album's themes centres on the vast, cold, and violent universe and humanity's seemingly unawareness of the journey we are making.
As the album unfolds, the music traverses a wide and vast changing soundscape which envelops and captivates the listener. The combination of progressive rock and metal and emotive ambience works, with every track displaying pleasing variation. The clockwork riffing of opener 'The Astronomer' switches to the ambient sounds of 'Endless' with ease, the percussion and harrowing echoing guitar work very noticeable. The gentle almost shoegaze of 'Approaching the Singularity' contrasts with the more explosive 'Binary Collapse'. The former's shimmering guitar sound and deep, resonating drums providing a refuge of calm before slowly reaching an intense and dramatic conclusion.
'Fragments of Death' is an album that performs multiple tasks. Perfect background music, it also is ideal for total immersion and losing oneself in the complex caress. The pinnacle of the album is the ten-minute plus 'Critical Mass (That Which Cannot Be Created)', which relies heavily on thick layered synths to great effect. The finale of an album that is sure to remain on the playlist for some time is the mesmerising 'Afterglow', which illuminates like a warm living room lamp. The calm and vast sereneness of space is captured in these final tracks, emotionally exhaustive but richly rewarding in all aspects.
Fragments of Light is unlike most of what you will hear in 2021. It won't be for everyone but if you do enjoy something relaxing and unusual, it's very much worth the time.