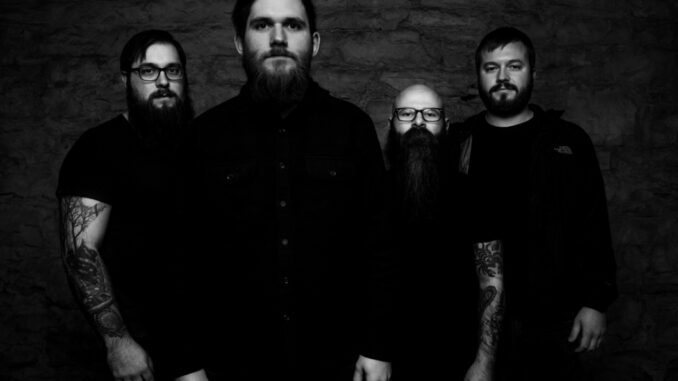 Album Review: Summoning The Lich - United in Chaos
Reviewed by The Papist
Summoning The Lich are a four piece from St. Louis, Missouri releasing their debut album 'Unitied in Chaos'. The album tells of the rise of the Lich and fall of the kingdom of Rodor. This is a crushing powerful album, with modern death metal and Cradle of Filth-esque melodies; it works and it gives listener something different on every repeat play.
The opening track 'The Nightmare Begins' leads you straight to what they are about, heavy, fast and on it. I struggle to get this track out of my head and that is a good thing. Deep growls and sinister viscous vocals just keep you engrossed and moving through the nuance of this song. 'Cult of the Ophidian' comes next and keeps you on the journey, this one is more haunting and then the blast beats hit you and complex riffing. This one is atmospheric and you will want massive speakers to feel how huge it sounds.
The third track 'The Gatekeeper' with its opening riff and drums just hits you and keeps on you all through solid death metal delivered as it should be. So my favourite tracks of this album is really hard, as I like them all and every time I listen and think "yup this one is it is then taken by the next one".
So on this listen 'Acid Reign' is the one I really like, full on complex and the line "I will burn in the acid reign" hits the spot. There are no weak tracks, everything stands alongside and each has moments that I just loved. Powerful guitars, punching bass, blasting powerful drums and vocal flex that has to be heard.
There is no filler on this and from the moment I first played it I was hooked.
'United in Chaos' is released via Prosthetic Records on February 26th.