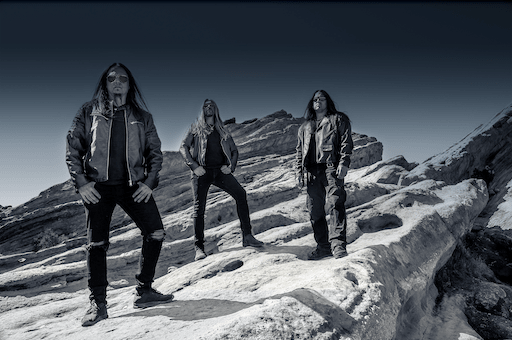 Album Review: Hypocrisy - Worship
Reviewed by Richard Oliver
When it comes to death metal and melodic death metal Hypocrisy are a band that have mastered both and yet never seemed to have gotten the credit and appreciation that this Swedish institution quite rightly deserves despite having a rock solid and consistent discography that has spanned thirty years. It has been a good while since the band have released new material with their previous album End Of Disclosure landing back in 2013 and so on the 30th anniversary of the band we are gifted the wonder that is their thirteenth full length album Worship. It has definitely been worth the wait and is another incredibly strong and consistent album.
Hypocrisy whilst now very much a melodic death metal band have never lost sight of their pure death metal origins and have always managed to find a fine line between fantastic melodies and all-out violence. The title track which opens the album is a defining statement of this being one of the most flat-out aggressive songs that has appeared on a Hypocrisy album in years. It's an insanely strong opener but the band keeps things varied for the rest of the album from the intensive yet melodic songs such as Greedy Bastards and Chemical Whore, the mid-paced and hugely melodic Children Of The Gray, the ferocious Another Day and the dark and brooding atmosphere of We're The Walking Dead and Bug In The Net.
With a hugely renowned producer fronting the band in the form of Peter Tägtgren, the album sounds absolutely massive and absolutely glorious. The performances as well are off the scale with a pummelling rhythm section from long-time bassist Michael Hedlund and Immortal drummer Horgh. Peter Tägtgren dishes out the riffs and also provides some stunning lead guitar work and epic melodies whilst also giving a killer vocal performance which swings between guttural death growls and throat shredding screams.
Thirteen albums into their thirty year career, Hypocrisy are showing no signs of flagging and whilst Worship may not offer anything new to the plate, it is Hypocrisy working all the elements that have made them a force to be reckoned with for so long into eleven killer new songs. Another excellent album from the Swedish legends.