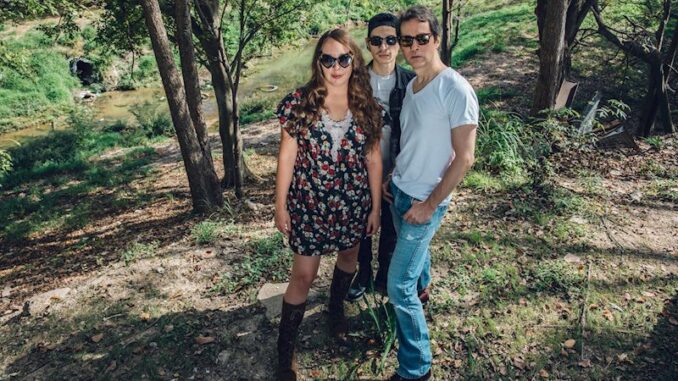 E.P. Review: Cactus Flowers – Solace
Reviewed by Paul Hutchings
There's a combination of contemporary and retro on this four-track EP from Houston trio Cactus Flowers. Plenty of fuzzy guitar, solid rhythms and distinctive vocals provide a heavy psych sound that allows singer and guitarist Jessica Murillo to shine without dominating.
Having formed in 2014 and created a splash with their 2019 debut 'Incantations', Cactus Flowers have used the global lockdown to craft 'Solace', and they have used the time to great effect. Opening track 'Razor Blade' rumbles along, driven by thick, swirling riffs, highlighting a swagger and confidence that Cactus Flower have evidently developed in their six years together. The slower drawling 'Dirty Double Vision' is again heavy with the riff and Murillo's vocal delivery is captivating, her passionate style drawing you in, allowing Chris Dunaway's bass lines to freestyle. It's a slower, stoner sludgy style. By contrast, Don't You Want Me is a smouldering, sassy song that wouldn't be out of place on a Blues Pills record. It's back to the density for the final track, 'Swimming Through The Sea of Mercury', with a wall of distorted fuzz hitting you in the face from the off.
The EP is well produced, containing enough haze to fit the music. With compelling cover art by Jamie Zuverza that captures the attention, and a limited cassette and vinyl release this is a neat package.