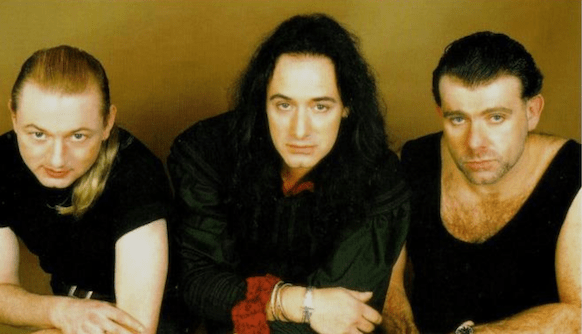 Album Review: Ritual – Valley of the Kings
Reviewed by Paul Hutchings
Achieving minor notoriety rather than success during the new wave of British Heavy Metal, London outfit Ritual's debut album 'Widow' was released in 1983 on their own Legend Records. The band were also known as Widow, due to the absence of their logo on that first album. They are also listed as Widow in Malc Macmillan's NWOBHM Encyclopedia although this record doesn't appear. The band's second and last album, 'Valley of the Kings' was recorded and released in 1993 and is now part of the remastered series by Patrick W Engel at Temple of Disharmony with the album set for a release in limited vinyl editions via High Roller Records.
There has long been comparison between Ritual and the occult rock movement, something that Re Bethe, guitarist and vocalist with the band has played down over the years. Listening to this pleasing old school record, it's reasonable to see why there was that view, as the band's style has echoes of the haunting approach that fitted the label in the 70s.
What's more important, is that 'Valley of the Kings' is a decent release and certainly stands proud alongside albums of the era. Tracks such as' Kiss of the Nile', 'Come to the Ritual' and the six-minute 'Winds of Fire' are all well-crafted songs, with the guitar work of Bethe a particular highlight. 'The Enchanted Princess' shows a gentler, emotional side to the band, with some delightful acoustic guitar work.
Reading a bit more about the band's background, it's unsurprising that Ritual is virtually unknown in the metal world. Apparently, they adopted mysterious personas, although NWOBHM.com lists less than mysterious members such as Graham Fox and Steve Smith amongst their ranks. Whatever the case, the line-up for this album comprised Gyspy Re Bethe, bassist Phil Mason and drummer Rex Duvall.
'Valley of the Kings' reeks of the early 1980s, but despite its somewhat clunky construction, there is something pleasing about the retro style of the play and atmosphere. It won't win any awards but if you fancy a trip of over 30 years in the past, this is a record that will do the job for you.