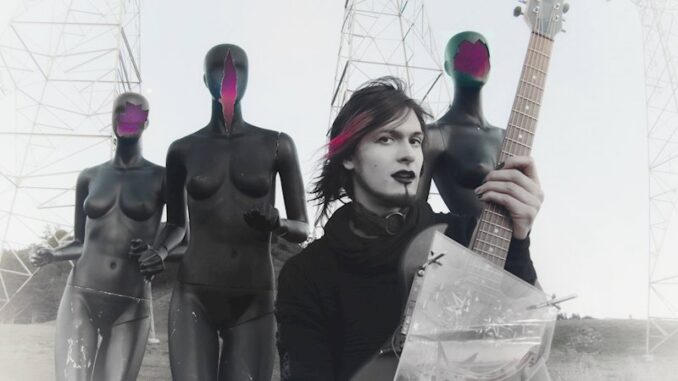 E.P. Review: Electromancy – Robot Black Metal
Reviewed by Paul Hutchings
This is one you really need to judge for yourself. Having been diagnosed with Lyme Disease in 2018, Oakland, California resident and musician Satyra sadly became unable to play their instruments. Rather than admit defeat, Satyra has built a robot metal band, with guitars and drums played by DIY robot designs. Manikin band mates filled with LEDs provide the lightshow and the visual aspects.
This isn't gentle music. The two tracks on 'Robot Black Metal' are jarring with the second song a cover of Darkthrone's 'Transilvanian Hunger'. It's an okay cover, a brave approach utilising the robotic elements to recreate a black metal classic but ultimately, it's repeating a song that needs no repeating.
Before that we experience 'The Spark', which features Toefood on vocals. I'm afraid this does nothing for me whatsoever. A repetitive rhythmic pattern, the song sounds like interference on a Skype call. More industrial than the stated black metal, the bass frequencies are filled by a drone horn, and the sound, naturally is totally artificial. This will sound harsh and inappropriate, but this is where this fusion of music with machines leaves me cold. There's no feeling or warmth generated by this robot band. It's colder than those artic frosts.
It maybe raw, it's probably unique, and I wish Satyra well. I just didn't find anything about this to excite or inspire me. I'll leave you to decide.