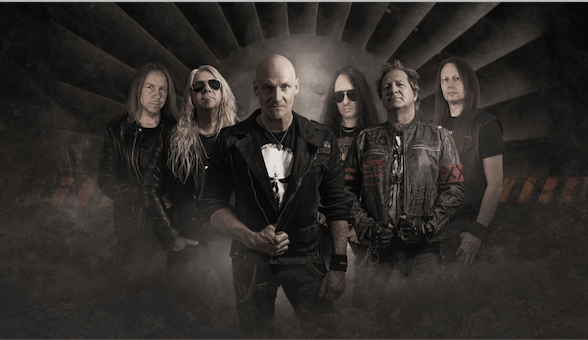 E.P. Review: Primal Fear - I Will Be Gone
Reviewed by Paul Hutchings
Lockdown hasn't slowed the Teutonic machine that is Primal Fear. Last July the band released the rather good 'Metal Commando', their 13th album and one that I thoroughly enjoyed. But there is no resting on their laurels, as the band roar back with this five-track EP, built around a new version of their ballad' I Will Be Gone' which first arrived last year.
What makes 'I Will Be Gone' a bit special is the inclusion of one Tarja Turunen. The Finnish singer whose soaring voice has been around the metal world for over quarter of a century. Her duet with Ralf Scheepers works superbly with some delicate and emotive guitar and string work providing a delicious accompaniment.
After that rather sentimental opening, it's business as usual with the pounding 'Vote of No Confidence' reminding us that when they want to open the throttle, Primal Fear can bring the heavy, but always with the melody. 'Vote of No Confidence' is anthemic, powerful and utterly Primal Fear from start to finish. The sound is massive and its full-face melting stuff the Primal Fear way.
The three other tracks here were only available on the digipacks of 'Metal Commando'. The guitar instrumental 'Rising Fear' is followed by two fist pumping songs in 'Leave Me Alone' and 'Second to None', a heavy metal song with a meaty riff that crosses Priest with Accept in a filthy, illicit offspring that demands denim and leather clad metalheads head banging in rows.
Probably one for the avid fan rather than the casual listener, the title track demonstrates Primal Fear's more sensitive side, with the EP coming in a variety of packages to please their rabid fanbase.