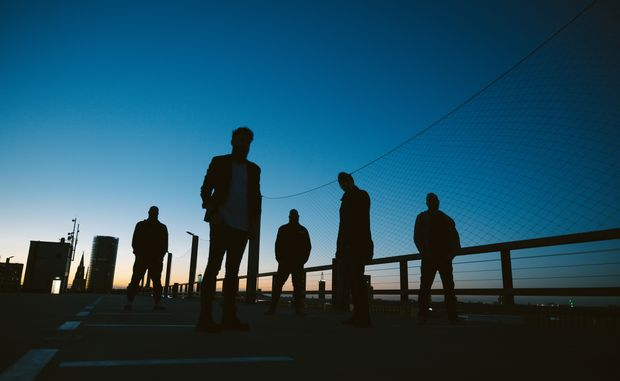 Album Review: Caliban - Zeitgeister
Reviewed by Tim Finch
Caliban are the mighty veterans of the metalcore scene, the forefathers of the sub-genre, defined by its angry riffing and monstrous beats. But it took the band eleven albums to realise that their native German tongue fits perfectly with their music. In fact it was whilst covering Rammstein's 'Sonne' that the band came to this realisation, and thus the beginnings of latest album 'Zeitgeister' were born.
Opener 'Zeitgeister' sets the scene. The instrumental introduction to this beast of an album, orchestral and epic, building tension and atmosphere to the point of explosion. And that explosion comes in the form of the opening growls on 'Trauma', they are blood curdlingly gruff as you hear the anger and angst spew forth from their tone. The song fluctuates from the metalcore anger to a more contemporary rap style with the help of guest Matthi from Nasty. The juxtaposition of styles melding into the opening salvo that forms the album.
The band have poured their heart and soul into this work, and it is evident at every turn. The listener takes a pounding from the battering ram that is 'Herz', and despite the genteel intro to 'Ausbruch nach Innen' the punishment continues. Riff after majestic riff flows forth as the German vocals accompany them so well, lacking meaning to those English speakers amongst us, but acting as that additional instrument that helps paint a gloriously brutal picture in the listeners eye.
Being veterans of the genre, the band have taken a leap of faith on the vocal front, and it's one that has worked oh-so-well. They add an extra dimension, the gravelly delivery of the German language fitting so well with the punishing riffing that this album delivers. Proving that even this far into a career, the band can produce fresh, relevant music for todays metal fan!