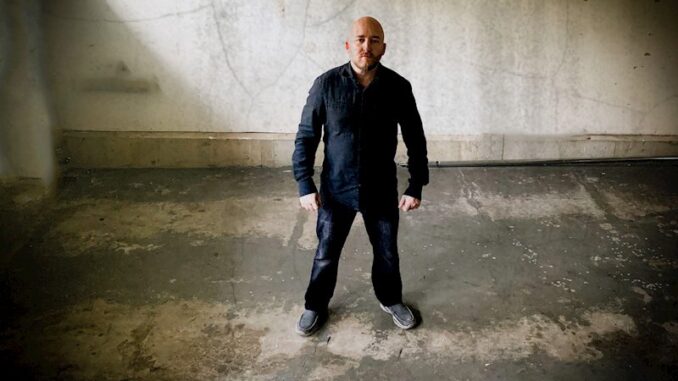 Album Review: Drift Into Black - Patterns of Light
Reviewed by Paul Hutchings
2018's 'Dead Suns Under the Forever Moon' was a melancholic affair. A concept album that dealt with the subject of revenge, overstepping the mark and the return to normality. I missed 2019's follow-up 'Anthems from the Darkest Winter' but was pleased to see 'Patterns of Light' available for review.
Who is Drift into Black I hear you ask? Well, it is the solo project of ex-Grey Skies Fallen keyboardist Craig Rossi. A multi-instrumentalist, from New York City, Rossi focuses his music on the darker side of things, with a melodic doom flavour that echoes the European melodic death and doom metal in the same vein as My Dying Bride, Ghost Brigade, Katatonia and early Anathema. Using crashing waves of heavy riffs weaved through melancholic synths, underwater recorded death growls with soaring clean vocals and driving rhythms, Rossi can scope out intricate and atmospheric storylines amidst the darkened melodic doom that he is making his own.
This time the story line is of loss and grief, religion, and revenge. It's a dark and haunting affair, with twists and turns in the story which may even present some hope at the finale. Swathes of synths wash through the opening 'The Silent Autumn' before the growls begin resonating on 'Among the Beast'. There are shades of Amorphis here, but Rossi has maintained his own sound throughout.
As the record progresses, the music entwines itself around the listener, casting an all-enveloping spell which slowly draws you into a darkened shroud of gloom. Its intricate composition is a step forward from 'Under the Forever Moon', with Rossi's technical approach not losing any of the emotion or feeling.
Whilst many solo artists present their music in a sterile manner, Rossi has managed to capture the feel of a wider band. There is little to suggest this is a solo project. 'Mother in Peril 9' presents shades of Paradise Lost (sorry for the pun!) and the melodies that ricochet around the central pillar of 'The Burial Gown' are both doom-soaked but also memorable with the riff lingering long in the memory. The punching punk-edged aggression on 'Thread of Hope' introduces a change of direction and pace whilst adhering to the context and flavour of the record. The driving, semi-industrial feel of the song works well.
All leads to the dramatic double-piece conclusion of 'Patterns of light Pt.1' and 'Pt.2' which finish the album in style. Reviewing this record on a damp and miserable day felt right, but it would work in a dimly lit room with a roaring log fire just as easily. Rossi has certainly upped his game in the past few years and this is a work which demonstrates maturity in his writing.