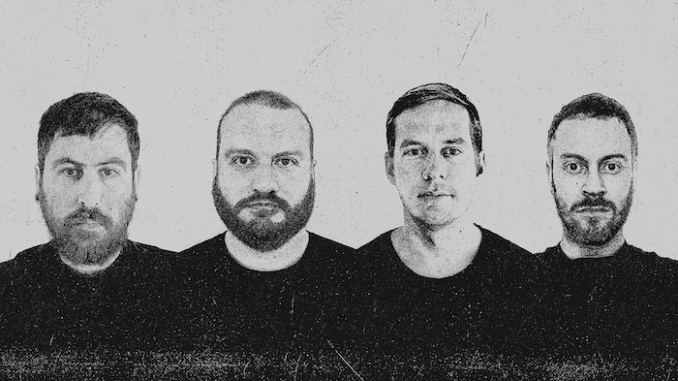 Album Review: Mental Cavity - Mass Rebel Infest
Reviewed by Dan Barnes
Aussie Death Metallers, Mental Cavity, return for round three with new record, Mass Rebel Infest, coming just two years on from Neuro Siege. Over the past fifteen months or so it has been my experience that the enforced inactivity and isolation has seeped into the song writing of many bands and been expressed as pure, unadulterated rage in every note – in a cathartic sense, of course.
Mass Rebel Infest sets its stall out from the word Go. Interred, Awoke begins with a huge statement of intent in the form of crunching guitars and unstoppable percussion. The Cookie-Monster growls give the track an old-school DM vibe that resonates across the rest of the record. Even the relatively melodic interlude cannot take away from the power with which this song hits.
Although heavy, Interred, Awoke is not a fast tempo track and Mental Cavity vary the pace across the ten original songs. Fractured Anvil and The Portal sit as mid-tempo, perhaps even slow tempo (depending on your starting point) but that does not mean they are any less devastating. The incessant drumming of Anvil and vocal aggression of Portal show either track can hold its own against any of the faster tunes. Both are imbued with a Sludge sensibility that adds weight to the music, acting as a counterpoint to the hell-for-leather tirades heard elsewhere.
Mask Tearer, Downtrodden and Micro Bain Foot Soldier are all frenzied, whirlwind tracks, featuring blitzkrieg drumming and howling guitars and - rascals that they are - Mental Cavity have insidiously inserted a few hooks in there, just to play with your mind. They are more overt about the groove laced into Apparite, which no amount of barked vocal can mask.
At the centre of the Mass Rebel Infest are the tracks Anointing the Filth and Place of Ease which, for me, are the highlights of the album. It is the point where the record takes a turn for the gritty and the grim, invoking the spectre of Morbid Angel with every note and allowing the filthiest of music to seep into your neurons. Anointing… opens with the dirtiest of bass-lines, while Place of Ease is crafted around an massive riff and absolute chaos.
There's a couple of cover versions to close out the album: It's The Limit from NYHC legends, Cro-Mags and Mindlock from US Crusties, Disrupt. Both of which are as competently delivered as you would expect from what you've heard to that point.
On this form and by the time Mental Cavity are unleashed into the wild, no venue will be safe from the utter devastation they will reek. Looking forward to seeing it!