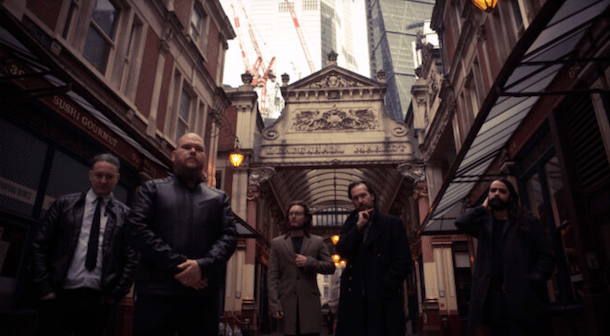 Voices To Release 'An Audience of Mannequins' Charity Single Tomorrow
Voices, the London based collective featuring members of Akercocke, are set to release 'An Audience of Mannequins' as a single tomorrow with all proceeds going to Dementia UK.
The single, being released physically on cassette by Church Road Records is limited to just 50 copies!
The band explain:
"Voices will give all profits generated by this release to Dementia UK. We have had loved ones befallen to this tragic disease and know the power of its effect on the individual but also on those who surround them.

Please visit - https://www.dementiauk.org/ to see where your purchase money will go, and see here the incredible work being done to fight the day-to-day struggles of those undergoing this most profound affliction.

An Audience of Mannequins  deals in elements of derealisation and depersonalisation. Unsure of what or who is real or what could be a dream or reality.  Hostile Confrontations is a reflection of how past memories haunt us, and how they bring depression with them. However, how we navigate these is an ongoing battle, one of which we sometimes win but often lose. A Comfortable Distance is simply someone saying goodbye."
Check out the video for the single here.