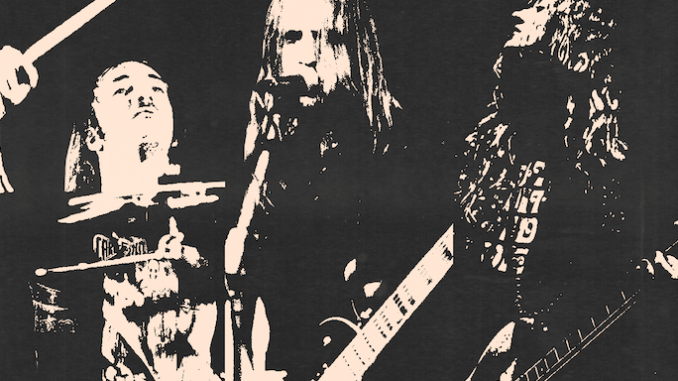 Album Review: Bottomless - Bottomless
Reviewed by Matthew Williams
Paying tribute to the godfathers of doom, Black Sabbath, Saint Vitus and Pentagram, Italian group Bottomless have crafted, composed and released a cracking set of songs that won't disappoint the listener. Due to their demanding musical schedules, this eponymous debut release has been postponed for a few years, but the recording has now come to life, and it's definitely been worth the wait.
The Italian trio, consisting of Giorgio Trombino on guitar/vocals, Sara Bianchin on bass and David Luchin on drums, have used the doom metal template to create a style of energy infused songs with a heavy doom influence, guaranteed to keep your fingers and toes tapping and your head shaking.
Opening song 'Monastery' has such a glorious opening riff to it, and then the voice kicks in, all ghostly and ghoulish, giving the song an ominous and sombre feel to it, but this is bettered by the opening to 'Centuries Asleep' it really is just brilliant. You can't help but nod along to it, it's incredibly infectious before slowing down to give that doom feel to the song.
There are some superb riffs scattered right across the record, 'Loveless Reign' and 'Vestige' are just two examples, and this allows Trombino to showcase his talents and when combined with the tight rhythm section of Bianchin and Luchin, you can see why they waited for a few years to get together to record this album.
'Ash' is a captivating song, fully demonstrating their ability to play Sabbath-esque slow, heavy riffs with a haunting vocal but it's 'Cradling Obsession' that really gets me going, the riff, the vocal, the tempo, the drums are all aligned to make a song that wouldn't have been out of place if it was written by any of their major influences.
As a genre, doom can sometimes be formulaic and a bit, well boring, but Bottomless have taken their influences and produced an album that really should stand the test of time. Now, let's see those horns in the air!!