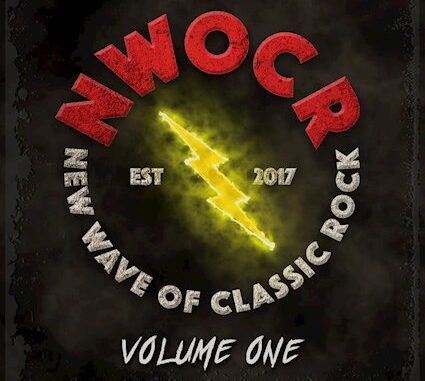 Album Review: The Official New Wave Of Classic Rock - Volume 1
Reviewed by Paul Hutchings
It's possible that you may have missed a growing movement in the world of rock in recent times. Unlikely, but possible. If so, this cracking compilation should help you get up to speed for it contains 42 tracks from many hard rocking outfits who spearheading the new wave of classic rock, the movement that sounds and smells like a couple of hours of new music on Planet Rock.
This double CD compilation has been curated by Rock People Management and the NWOCR team and includes a range of artists, from the more gnarled veterans to the up-and-coming new blood. One thing they all have in common. They are all talented musicians whose music is catchy, well-written and in the main carries enough steel to interest most hard rock fans.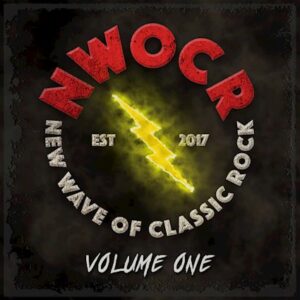 Pride of place on CD 1 goes to Massive Wagons, a band who I admit do little for me. However, as one of the hardest working bands in the UK rock scene, they have gathered a large following and despite their rather generic style, which to me rips off the early sound of The Answer and Trucker Diablo (the latter who should definitely have been included on this release) they can write a tune that sticks in the memory for ages and with 'Tokyo' they've nailed a song that appeals to those who like their rock hard but no nasty.
There are some notable absences, the most obvious being the Taffs from Bridgend, Those Damn Crows, possibly the hottest property around now who would have added immeasurably to this collection. I'd like to have seen Merthyr's finest Florence Black as well but elsewhere, there's certainly a good range of bands who have been packing out the likes of Planet Rockstock, Hard Rock Hell and the like.
Whilst the compilation is dominated by male bands, it's good to see a few of the ladies bringing the riff. There's the Swedish stamp of Thundermother, whose good time groove sits nicely in the line-up, the riff heavy Welsh trio Häxan providing a sweet taster their sound in advance of their Bloodstock appearance and their late summer tour (supported by Ashen Reach who also feature here) and the Northern Irish alt-rock of Rews, led by Shauna Tohill.
There are plenty of seasoned entertainers included. Few will be unfamiliar with Phil Campbell or his Bastard Sons, whose 'Son of a Gun' opens CD 2. The Black Crowes smouldering blues of Bad Touch, the East Anglian powerhouses who have been treading the boards for over a decade is always welcomed, Doomsday Outlaw bring their class with 'Turn Me loose' and SKAM also get a deserved inclusion.
The new blood isn't missed either, with rising stars Hollowstar, South of Salem and King Creature all adding their own take on the genre with some very listenable songs. The inclusion of Ward XVI certainly is the biggest curved ball, with their eccentric style and image at odds with the other bands on the album. But the thumping 'Broken Toys' isn't a million miles away from the rest of the music and it certainly ensures you sit up straight towards the end of CD2.
Whilst there is a certain blueprint for most bands on this compilation, it's a solid and enjoyable listen from start to finish. Maybe one that works in the background, on a road trip or as preparation for one of the many festivals that are slowly returning. This could be the soundtrack to Steelhouse Festival, Ramblin' Man Fair or Stonedead. In a world which needs music, this is an album that is most welcome.