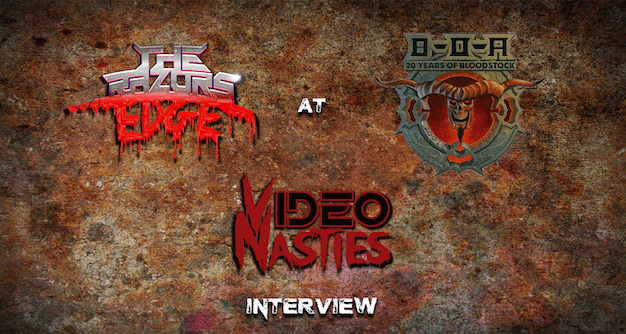 Bloodstock 2021 Interview: Video Nasties
Interviewed by Cat Finch
Video Nasties are one of the hottest properties on the British metal scene right now. So right after they stepped off stage at Bloodstock, Cat and Tim caught up with bassist Rick to chat about the VN machine.
You can watch/listen to the interview on this very page below!
Or if you prefer to listen on the go, check out the interview on our podcast platforms:
Youtube | Spotify | Apple Podcasts | Google Podcasts