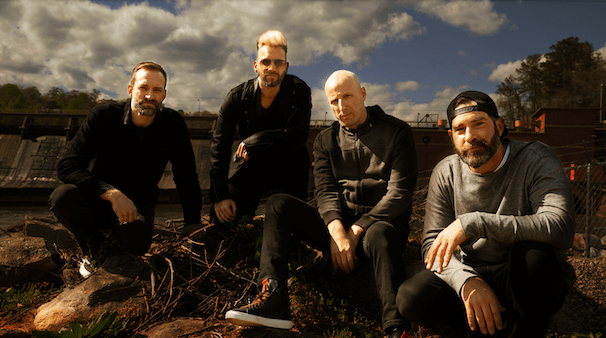 Atlanta Rockers Pistols At Dawn Release New Video For 'Gone Black'
Atlanta hard rock quintet Pistols At Dawn have released a new video for the track "Gone Black"! Taken from their critically acclaimed EP "Nocturnal Youth", the video see's the band's drummer Adam Jaffe had this to say:
"It's about people who cause their own misery. Living their lives stagnant whilst thinking they are living right. All the while sinking into their own arrogance and or ignorance and the constant cycle that perpetuates. It leaves you with nothing every time.
Working with Shane Morton at Silver Scream FX Lab is like working with Picasso. He's an absolute guru that effectuates his vision with such ease and care that one minute you are human and the next you are a real creature of the netherworld. We loved being transformed into our black light beings and have it up there with one of the coolest video production experiences we have ever had."
The world is ever changing but rock music is constant and unassailable. Few bands epitomize the intensity, energy, power, and vintage creativity right out of the gate like Pistols At Dawn. Simply put, Pistols At Dawn is one of the best new rock bands in America, and the best new rock band from Atlanta, Georgia since Mastodon and Sevendust.
Pistols At Dawn is an American rock band formed in 2015 by drummer Adam Jaffe, guitarist Devin White, guitarist Mike Buffa, and bassist Billy Sullivan. Virtuoso guitarist Buffa died tragically in 2018, and the band reunited with incendiary guitarist Tommy Richardson in 2019 with its first worldwide releases in early 2020 with the line-up completed by front man and former VH1 Rockstar Supernova finalist Chris Pierson.
Pistols at Dawn released three new singles and videos in 2020, "Cold" "Gauntlet" and "All You Offer". The singles were recorded/engineered by famed producer Jeff Tomei (Smashing Pumpkins/ Matchbox 20) at Cock the Walk Studio in Atlanta, GA. Pistols At Dawn entered the studio again in mid-2020 and wrapped up its new EP "Nocturnal Youth" with Producer Jeff Tomei and "Faith No More" Mastering Guru Maor Appelbaum. The first single and video "Voices" was released on March 5th, 2021.
Pistols At Dawn is a high energy, heavy hitting, heart pumping, radio ready hard rock band with lyrics and visuals of the times pushing the listener not to accept the status quo. PAD has been compared to a combination of Godsmack, Breaking Benjamin, Shinedown, Tool, AC/DC, Metallica, Disturbed and other universal hard rock acts, while retaining a uniquely electric, powerful, and vintage sound singular to Pistols At Dawn.