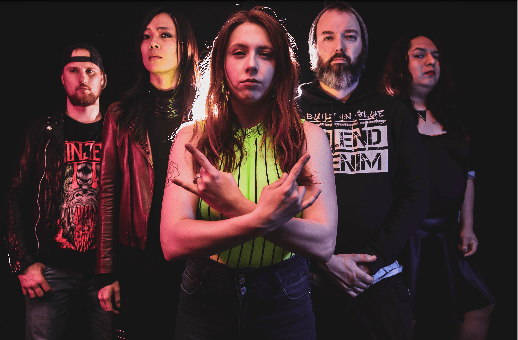 PREMIERE: Fallen Stars Single 'November'
Fallen Stars are a thrilling explosion of sound hailing from the wetlands of Vancouver. Today the band unleash their storming new single 'November'.
"November is a song written for anyone who's ever lost somebody to drugs or suicide. It's about the emotions and thoughts one goes through when they see someone they love struggling or refusing to get help. "
CHECK OUT SINGLE BELOW!
This fantastic five piece brilliantly fuse Hard Rock and Pop-Metal, generating a completely refreshing sound. Their music is simultaneously warm and whimsical yet righteous and rare. Front woman, Rose has a soul shaking voice that rattles listeners to the core. Her vocal range is impossibly well suited to the wall of sound surrounding her by this group of fiercely talented artists. Fallen Stars are proud memes of the LGBTQ+ and Queer community. The Band's natural inclusivity is palpable in their endlessly passionate music. The band has garnered some serious and well-deserved accolades over the years. Their upcoming full-length record "Execution" illuminates the band's endless versatility and talent. Stay tuned for everything this ferociously gifted group has to offer. The album will be unleashed in the early summer.