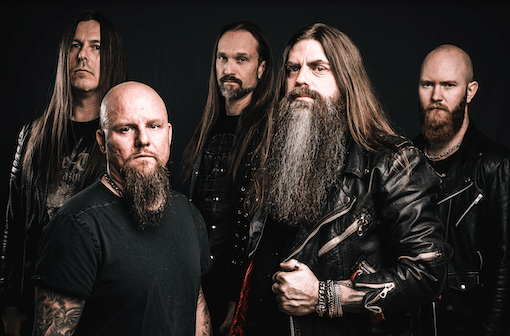 Album Review: Memory Garden - 1349
Reviewed by Richard Oliver
Memory Garden are one of many bands that could be classed as criminally overlooked. Formed in Sweden in 1992, the band have been a leading force in a style known as "power-doom" which is a style not too far removed from the epic doom genre with its mix of strong riffs and strong melodies. It's been a little while since we had anything new from Memory Garden with their last release being in 2013 but at the very tail end of 2021, Memory Garden give us their sixth full length album 1349.
1349 is a conceptual album based around the black death, with 1349 being the year that the plague swept across Europe and killed countless amounts of people. A heavy and downbeat lyrical subject requires some heavy and downbeat music that Memory Garden provide in spadefuls. The mix of crushing doom riffs and majestic epic vocals is a match made in heaven as heard on dark and foreboding songs such as Pariah, Rivers Run Black, The Empiric and the title track whilst songs such as The Messenger and Blood Moon are far calmer and more atmospheric but still utterly doom-laden.
The bands line up on 1349 remains exactly the same as it did on previous album Doomain and the band all bring their A game to this album though special mention must go to Stefan Berglund whose incredible and majestic vocals are a clear highlight of the album.
Despite being away for a number of years, Memory Garden seem determined to turn heads with this album as it is an absolute cracker. If you are fan of bands such as Sorcerer, Solitude Aeternus and the legendary Candlemass then this album comes recommended with its glorious combination of meaty riffs, soaring melodies and bleak atmosphere. A killer piece of epic sounding doom metal.