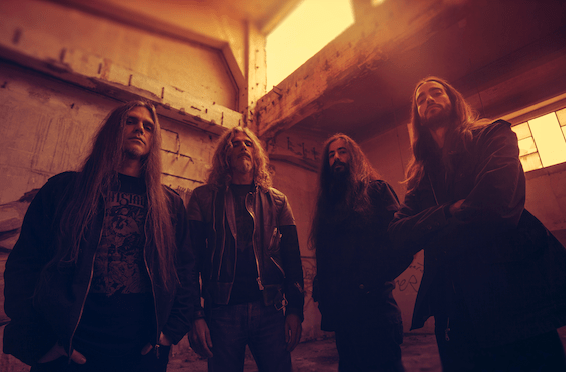 Album Review: Nightstalker - Dead Rock Commandos
Reviewed by Paul Hutchings
They've been in existence for over three decades, made a clutch of fabulous albums and yet most of the rock world is barely aware of their presence. It's a shame because Nightstalker's brand of stoner rock is something special. Oh, and don't label the Greek outfit as 'stoner', for they get a little bit annoyed. Yep, despite the energised fuzz that they manage to power out, they refer to themselves purely as a rock band.
'Dead Rock Commandos' is their sixth album, released in 2012 and now re-released in a variety of editions to celebrate the ten-year milestone. The band, Argy Galiatsatos (vocals), Andreas Lagios (bass), Tolis Motsios (guitar) and Dinos Roulos (drums) certainly were in fine form on this release and it's fitting that it's now getting another opportunity for exposure.
Avoiding comparisons is a challenge, but as the band dislike them, then who am I to argue. There are riffs, riffs, and more riffs on this release. It's loud, it's heavy and at times dirty. But it's bloody enjoyable from start to finish. Opener 'Go Get Some' is a raucous semi-space jam, with the driving rhythms and piledriving guitars combining to allow Galiatsatos to open those pipes to great effect. Things slow down on occasion, but the thunderous power remains a presence throughout. The punchy title track contrasts with the more psychedelic flavours of 'Back to Dirt', both hugely pleasurable and expertly played.
There's a groove running throughout the album which is irresistible. The pulsing bass lines link with Roulos's drumming, whilst above these pummelling rages an electrical storm, conducted by Motsios's fine guitar work.
If you are unaware of this band, now would be an ideal time to begin your exploration, 'Dead Rock Commandos' is a fine album and one that would be elevated higher if there was any justice. As it is, this provides and opportunity to check out one of the seminal bands from Greece's fair shores.