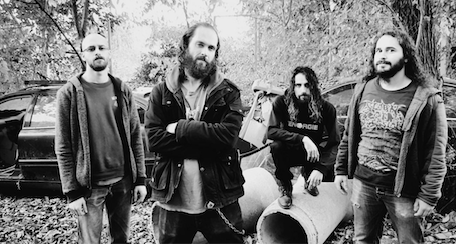 E.P. Review: Neuropsy - Vivisection Of The Demented
Reviewed by Dan Phipps
Formed in 2016 in the city of Setúbal, Portugal Neuropsy are a 4 piece band who create a blend of raw and groove filled old school death metal, with some blackened death metal elements. The band, who have previously focused on Egyptian themes along with death and gore on previous releases this time delve into lyrical concepts based around the human fragile psyche, drawing on different perspectives on these subjects. This creation is a 6 track E.P. titled Vivisection Of The Demented.
Having been working on creating 'Vivisection Of The Demented' for the past 3 years and following an intro track, Neuropsy open with 'Unsettled Seed of Existence' which provides a heavy dose of mid paced savage death metal to get things moving. The track provides a severe dose of power through rampant booming kick drums and riffs which are chocked full of classic death metal grooves. As 'Vivisection Of The Demented' progresses the energy picks up and you are treated to a display of strong songwriting full of variety throughout.
Tracks like 'Needle Thrusted Sanity' or the E.P.s final offering 'Mutated Humans' provide intense rapid death metal riffing and crushing old school heaviness. Neuropsy provides a selection of full sounding riff compositions with a nice touch of an old school muddy sound. The drums are very kick heavy with a clear overall and honest sound. The vocals are predominantly a mixture of low and high techniques but the Portuguese band also adds some clean vocals at times which compliments some of the more melodic touches during the E.P..
Neuropsy have put together a solid tight death metal release. It is a collection of songs that fans of old school death metal should give some attention to. It is not the most original sounding material, however it proves that strong song writing and creativity, means that you can still release quality music in a style which some feel over-saturated.