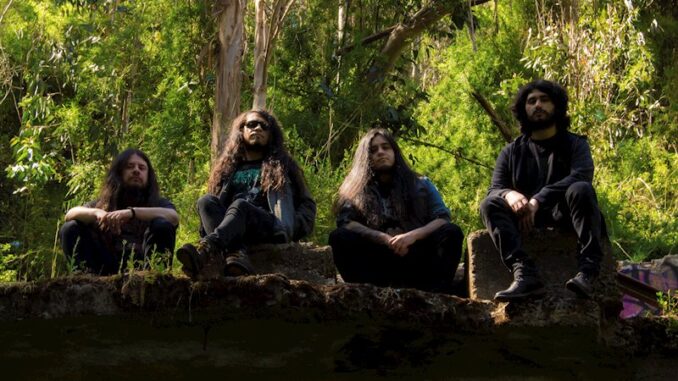 Album Review: Mortify – Fragments at the Edge of Sorrow
Reviewed by Patrick O'Reilly
South America has always been a hot spot for extreme metal and relative newcomers Mortify from Chile only serve to reinforce this.
This is old school death metal with a technical flourish and it sounds great. It has enough of an old school sound to please fans of classic death metal such as Morbid Angel, Pestilence and Death but with a modern technical flourish which sets it apart from a lot of bands in the genre.
Production is decent though could be a bit meatier, in particular the drums although this in no way detracts from the experience of listening to this album.
The guitar work is spectacular, as mentioned before this is technical stuff but played with a very loose style that feels a lot more natural and easier on the ear than many clinical tech death bands. The bass in particular sounds great and really stands out in the mix whilst the drumming is of a very high standard too.
It is a hook laden blast through both the old school and new schools of death metal that combines brutality with technicality, style with substance and with great artwork to boot from Colombian artist Julian Mora is a very worthwhile purchase for fans of the genre
I would recommend this album in particular for fans of – Pestilence, Morbid Angel, (Early) Sepultura, (Early) Death, Benediction