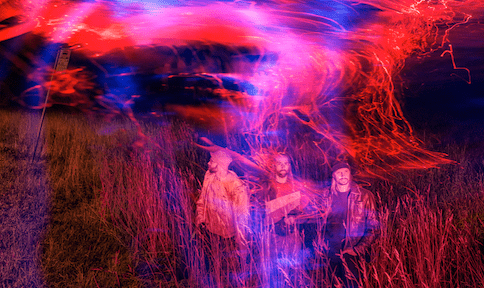 Album Review: Von Hertzen Brothers - Red Alert in the Blue Forest
Reviewed by Tim Finch
The trio of siblings that make up Von Herzen Brothers have been around for a long time now, honing their craft and carving masterpieces from thin air. Whilst the band may have formed around 2000, the brothers had their own groups from the early 90's developing their styles that they would ultimately bring together later down the line.
This month they release their eight studio album together, a masterfully crafted work that will no doubt mesmerise new and old fans alike.
Opener 'Day of Reckoning' starts out softly spoken, a genteel introduction to this growing the vast musical landscape the listener is about to be subjected to. The song soon ramps up in pace, picking you up by the scruff of the neck and taking you with it on its journey.
As the album progresses, it ebbs and flows, peaceful interludes intersected with pace, power and frivolity. 'Blue Forest' a nine minute romp starts by taking you down a path of graceful tranquillity and just as you settle into the flow of this song, three minutes in, it all changes. The tone alters slightly, the atmosphere builds and by minute five the listener is subjected to a vastly altered stage, as if you've walked through a door into an entirely different land.
The way the brothers construct their songs a work of genius, musical scores which encapsulate the listener, fully envelope them, it's impossible to concentrate on anything else so consuming is the music. From pop tinged 'Peace Patrol' which weaves a story over a ten minute expanse to the folk fuelled 'Söderskär' which feels like a brief interlude at just three minutes forty five seconds long. Every song is a work of art, constructed perfectly and something you need to spend time appreciating to its fullest.