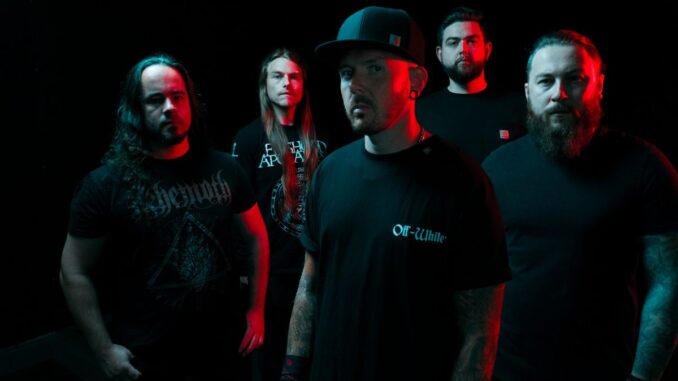 E.P. Review: This Is Turin - T.U.R.I.N.
Reviewed by Gareth Pugh
If you are looking for a quick heavier than a concrete mixer like fix, then This is Turin's new E.P. 'T.U.R.I.N.' might be exactly what you're after with its three tracks of sheer out and out brutality. First out of the traps is 'Misery' featuring guest vocals from C.J. McMahon of Thy Art is Murder. Jagged riffs and staccato rhythms batter you in the early stages, discordant melodies add to the mayhem, chords dragging like some primordial beast, before everything slows to a super-heavy crawl, then the drums ramp up into a pulverising end, the bass drums especially kicking you in the guts.
'Absolution' is next up, blast-beats and slashing guitars, before some super-fast tremolo picking sends you into the punishing middle section, the speed is phenomenal, the guitars taking you in one direction, while the rhythm section does something else completely, before combining together into a machine designed solely to rip you to pieces!
Finishing off this three song endeavour is the slightly more melodic starting 'Excommunicate', although this is only the start, as multiple sections, twist and turn, that opening melody sometimes rising its head among the deluge of pulsating drums and monstrous bass lines. The song continues its labyrinth like course until finally climaxing in a blistering solo before the race to the finish.
This really is a very competent EP from the Cheshire based outfit, the production and musicianship is very high, and I look forward to catching up with more of their material, both from the past and future.
ICTYMI - This Is Turin were ship wrecked on DEVIL'S ISLAND a few weeks ago. Find out what happened here.