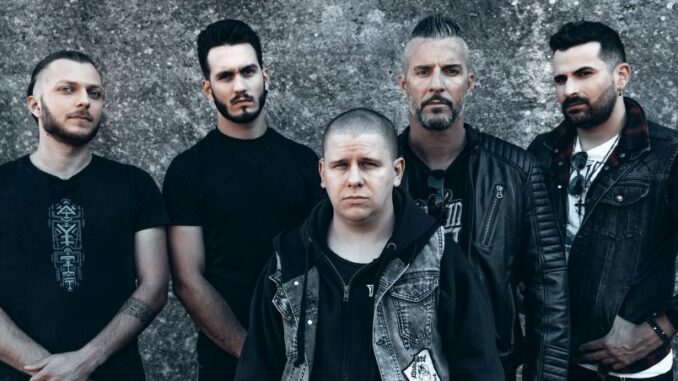 Album Review: Disconnected - We Are Disconnected
Reviewed by Tim Finch
Hailing from France, Disconnected launch 'We Are Disconnected' this April, a new album which the band hopes will break them through on the international scene. They describe themselves as "Modern Metal" with influences ranging from Gojira through Avenged Sevenfold through to Alter Bridge. Various other descriptors found on the internet also call them as melodic metal, but the best way to find out about new music is to listen to it, so let's go!
The album opens with 'Life Will Always Find Its Way' with a guitar intro rising from the shadows, growing until an absolute barrage of drum rolls comes thundering in belting the listener in the face, hard! The dual vocals styles, so evident in the modern metal sub-genre, compliment the bands sound perfectly, the light with the dark, the good and the bad. The five minutes of this opening number warm you to band and lead you into the rest of the album.
They have managed to build a record that doesn't stand still, doesn't rest on it's laurels and takes the listener on a journey. 'King of the World', keeps the pace of the album going, the energy pumping whilst the battering ram of sound lessens, ...a little. However, 'Kill Your Way' flips things on its head, a modern metal ballad of sorts. Guitars are softened, the vocals take centre stage and we don't even hear a drum beat for a minute and twenty seconds. It highlights the bands song writing abilities and shows how they are willing to push the boundaries of their sound.
As the record progresses the frenetic feel returns, the pace ups and the listener is back on the edge of their seat. The experimentation with sounds on the intro of 'I Fall Again' perfectly accents the pummelling the listen is about to receive whilst 'Primal Rage' gives a gritty does of heaviness to flex the albums muscles.
As an introduction to the band 'We Are Disconnected' could well be the perfect tool to help them expand into more international markets. They now have the ability to grow yet further and Disconnected are a band we will be hearing a lot more of in the coming years.